Direct2Florist - So much more than boring Relay!
Written by Car­o­line Marshall-​Foster
theflorist.co.uk | November 25, 2016
---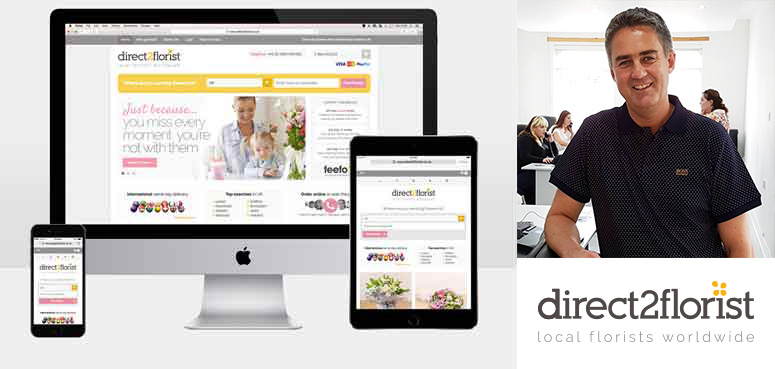 Mention the word relay to Simon Stirling, bossman at Direct2Florist and he'll shudder. "It's such a toxic word and in today's market really boring and old hat. Yes, we have a brilliant order transfer service that makes out of area and overseas orders easy and avoids all that messy paperwork but D2F is so much more than that."

And that's why he's going out into industry to shout about it. "We've been relatively low profile and grown organically. But when I look at what people are paying other providers and see how our offering stacks up by comparison I think a lot more florists could take advantage of what we can offer."

Because D2F isn't about incoming orders sent via a third party. Yes, there is an element of that, particularly with their international links, but these days — and precisely why they changed the name from Florist2Florist to Direct2Florist — the whole concept is about florists building business locally and making sure they are getting all the local sales they can rather than see them taken by online order gatherers.

A 'fresh thinking' approach that, as Simon explains, encourages and helps members to concentrate on promoting their business in their local postcode area to generate full value and profitable orders; be it through their dedicated and directly linked entry on the centralised D2F website or simply using D2F tools and support to optimise their own activities.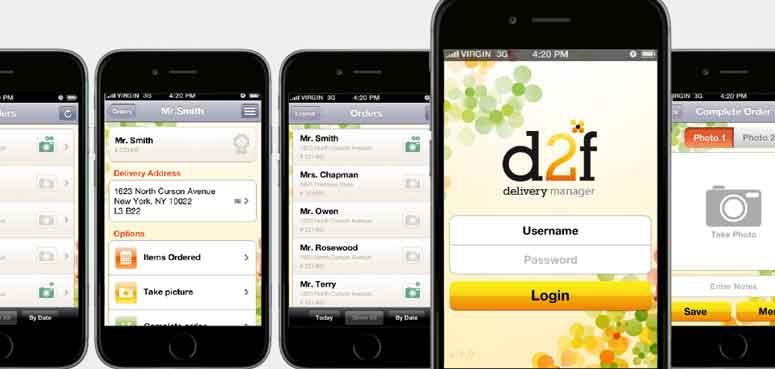 "The potential for individual florists to increase their sales is huge. We already know that there are around 4 million orders a year being placed via other online players in the market. Add in the fact that that there are around 20 million adult females in the UK (women are the main buyers of flowers) and that's a lot of potential customers – just think of the 20 million birthday hand tieds alone!!

We also know consumers prefer ordering from florists. As Caroline Marshall-Foster said in her speech at Vision '15, the latest Mintel 2015 Flower Industry Survey reports that just 9% of the population purchased flowers online from a supermarket compared to a massive 31% who used an online florist. To me that is proof there is far greater faith in buying from local florists.

But we also know that it can be tough for a florist to dedicate enough time to making sure they are out there in cyberspace and aggressively marketing. That's why our job is to make sure they have the right tools to make it easier to put their hands up and grab some of the business that is constantly flying over their heads to order gatherers and why our whole business model is focussed on connecting consumer with a real bricks and mortar florist shop."

And it's working. According to Simon many D2F florists are already receiving over £10k's worth of business via D2F. And while that may not seem much to shops who are used to receiving more from their more traditional relay provider, you have to remember that a D2F member gets 100% of the order value, not just a percentage, they choose what they want to sell, they don't have to stock any sundries or specific flowers and the fees are far lower too.

"D2F doesn't hit the florist in the pocket." says Simon. "The £4.25 service fee is paid by the customer and the annual membership is just £100 – less than £2 a week! And even when florists send through the D2F order transfer system it's a better deal too. Every order received is at 90% of order value – a huge improvement on the current industry norm of circa 65% which, by the time you add in fees and charges, can reduce down to circa 50% of the order value.

Something, as Simon explained, canny florists who have already joined D2F have discovered. "Not only does it bring pride back when transferring orders but we know members, who have switched to us from big name players, are happier too. Yes, it may seem cool to deliver 100's of designs but when the designs are tiny and constrained because there isn't enough money to do anything else it doesn't just remove pride in your work but isn't a very good advert for the shop either."




And that's exactly why D2F members have total freedom to showcase on their entry what they want to sell and at the price they want to sell it. "We do have standard product pics members can use and we've just produced a brand new selection guide but in the main we really are about encouraging our florists to show off their own work" says Simon. "Direct2Florist is about freedom and a whole range of back up services to help independent florists make their businesses better on a local level but which just happens to have all the technical support to transfer an order from one part of the country to another or around the globe if they need it."

To find out more about the D2F service and how it can help your business grow call them on 01204 452000 or email webteam@direct2florist.com


To view the original article on theflorist.co.uk Click Here