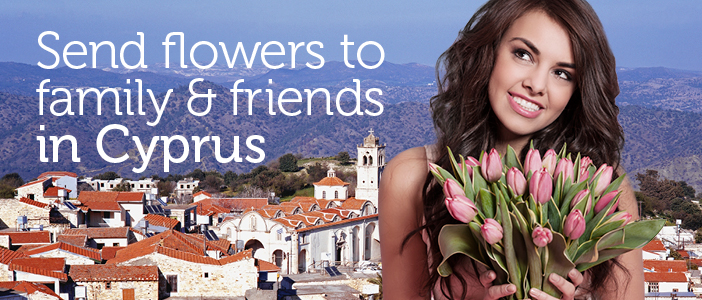 Flower Delivery Cyprus via Local Florists
A great way to send flowers to Cyprus from the UK. Direct2florist makes it easy and reliable with a unique new website that connects customers directly with local florists in Cyprus. Order and your chosen florist in Cyprus instantly receives your instruction to deliver. Take a moment to read previous customers rave reviews of the service. We are sure you will feel confident to order having seen the number of previous happy customers. Read our Reviews All deliveries completed by a local florist.

Top Delivery Areas in Cyprus

Direct2florist delivers flowers same day and next day to the following areas via our own network of local florists. This is a small selection of the towns and cities we deliver to in Cyprus, please use the search box above if the area you require is not included here.

Paphos | Limassol | Nicosia | Larnaca

By ordering direct from local florists you can be sure of excellent service in a timely manner. Each of our florist members are proud to be associated with Direct2florist and you can be sure of the highest standard of service with each and every order placed. If you would prefer to call and speak to a flower expert in the UK call us on 01204 452000, we will be very happy to help!