Easter is a great time to send flowers – both nationally and internationally
This Easter will see numerous people sending flowers to friends and family, or buying flowers for their homes.
Indeed, Easter is a great time to send flowers – both nationally and internationally – as the arrival of spring (in the northern hemisphere at least) brings with it a much greater variety of flowers. Most of the spring bulb flowers will be readily available and, as the mercury rises and more sunshine (hopefully) shows its face, many flower farms will become awash with colour. But what is the history behind flowers at Easter?

The most popular flower at this time of the year is the lily and there's plenty of legend and folklore surrounding the significance of this lovely flower. The Easter lily, as it is often referred to, is the longiflorum lily, a flower that's highly regarded as symbol of elegance, beauty, spirituality, hope and life.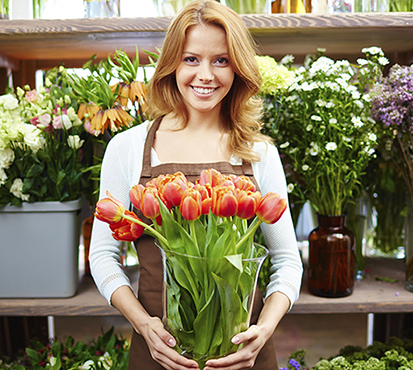 Easter lilies

In the Christian world, the lily has come to symbolise the resurrection of Jesus because of its delicacy of form and its snow white colour. Every year, on the first Sunday after the first paschal full moon after the March equinox, Easter Sunday is celebrated, with churches filled with exquisite Easter lilies. Churches frequently adorn altars and surrounding crosses with the flowers in order to commemorate the resurrection of Jesus Christ. Legend has it that the blood of Jesus, as it fell from the cross, was by a miracle transformed into flowers which filled heaven and earth.

What to look out for

When buying lilies for Easter, always look out for flowers with several unopened buds – just as Direct2Florist's local professional florists do – as these flowers will stay fresher for longer, if the water in the vase is regularly changed, the pollen-bearing anthers are removed and the flowers are kept away from a heat source such as a radiator, fire or, if we're lucky, direct sunlight. With potted lilies, keep the soil moist but not overly wet. Finally, keep lilies away from cats – our feline friends like to eat them, despite the fact they're poisonous.