Homes and Interiors
As we enter a new year, many of us will be thinking about making a few home improvements. The good news is that for those trying to create the sort of look that wouldn't be out of place in a glossy magazine, there are a few trade secrets that interior designers use to get the look.
Here's a round up of 22 of those insider ideas that will help you easily and cost-effectively give your room (or whole home if you want) a designer makeover

The trade secrets of an interior designer
1.When designing a room, the most important consideration is how you want to feel in a room. For example, do you want the room to be a haven of relaxation or something more stimulating?
2. Grab your compass, as the aspect of a room is important. If your windows face north you will need to allow as much light in as possible and use colours that add warmth. Facing south? Then light is much less of an issue.
3. Furniture layouts should be considered right from the outset so that the opportunity can be taken to position electrical points such as switches, sockets, phone points and TV aerials before any decorating commences. No more need for extension leads and wires on show!
4. Rooms should be designed with their adjacent rooms in mind. Doors are often left open and we move through from one space to another so they either need to have empathy with one another or provide a total contrast.
5. Rooms benefit from a focal point, which may be an architectural feature such as a fireplace. If a room doesn't have one you can commission extra architectural details or layers of luxury and interest with elements such as architrave, door pediments, hand woven wallpapers or stunning light fittings.
6. Always respect the detail of a period. For example it is worth researching the depth of skirting boards for the period of your property as it will help to create the right proportions in a room.
7. Plasterwork and mouldings enhance a room, often correcting problems of scale.
8. Shutters add character and style whilst enhancing privacy and security to any period property.
9. When arranging furniture, allow similarities in line and shape to compensate for differences in period and style.
10. An oversize piece lends a modern touch to a traditional décor.
11. Give statement pieces room to breathe. There's nothing worse than an overcrowded room where no one piece stands out.
12. Floor to ceiling bookcases create a feeling of relaxation and a desire to linger whilst immediately adding character to a room.
13. Don't compete with a bold pattern. There's no point!
14. If you fall in love with a dramatic fabric, think about using it on a smaller piece or accessories such as a chair or cushions where it will be less overwhelming than on a sofa.
15. Textures are great, but too many contrasting textures won't work.
16. Deep or dark coloured rooms look good with lots of pictures and ornaments to break up the solid coloured walls.
17. When considering the artificial light you need in a room, you should take into account the amount of daylight it gets, what you will be doing in the room and at what time of the day. Then think about the ambient light and the lighting required to create the right mood and conditions for these requirements.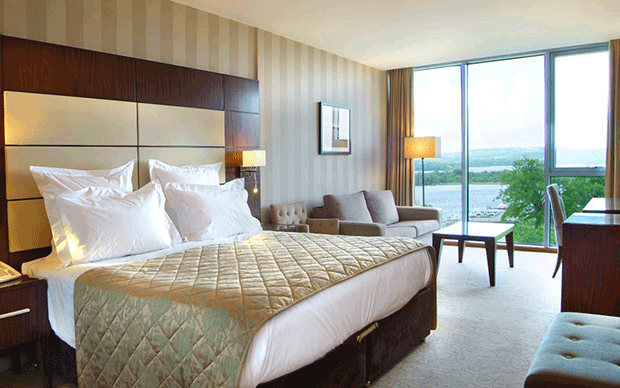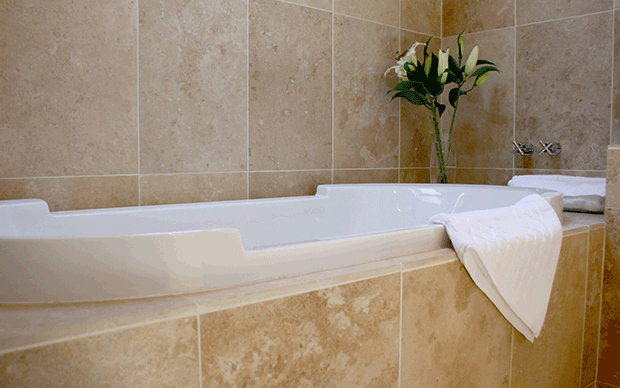 18. Bathrooms can be especially luxurious when classic design is combined with contemporary finishes such as central chandeliers in the same room as recessed halogen spots and roll top baths or Victorian shower enclosures juxtaposed against modern vibrant wall coverings.
19. Be careful with carpets in bathrooms. Once wet they can go mouldy and generally give a dated feel. They also stain easily if potions and lotions are spilled. Large format bath mats can prevent stone floors from feeling overly sleek and cold. Under floor heating helps of course.
20. Free standing fittings in a bathroom make the room seem bigger.
21. Consider the use of colour very carefully – you'll want to live with it for a good while, so don't rush the decision. And what's fashionable now, might not work in three or four years.
22. Don't forget the flowers – nothing finishes off the look of a room better than a vase of flowers.
---
Bring a Smile
A lovely bright flower hand tied to bring a smile. Pinks, Whites and Greens. Simple and beautiful.
£40.00
---
Home Sweet Home
A vibrant mix of flowers and foliage's arranged in a vase. Perfect for any occasion.
£40.00