Put the petal on!
Whilst sending flowers as a gift remains enduringly popular, another use for flowers that's rapidly on the increase is using them in cooking.
This trend, which even saw the famous Spanish restaurant El Bulli create rose petal inspired dishes, is nothing new. Flowers have been used in cooking for centuries, by peoples from the Romans to the Incas, whilst in Victorian times it was particularly fashionable for violets, primroses, borage and nasturtiums to be used in salads.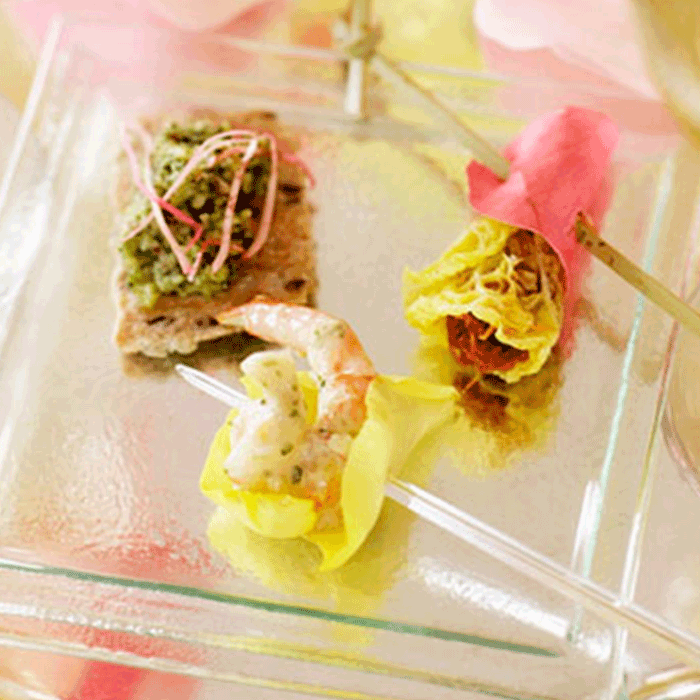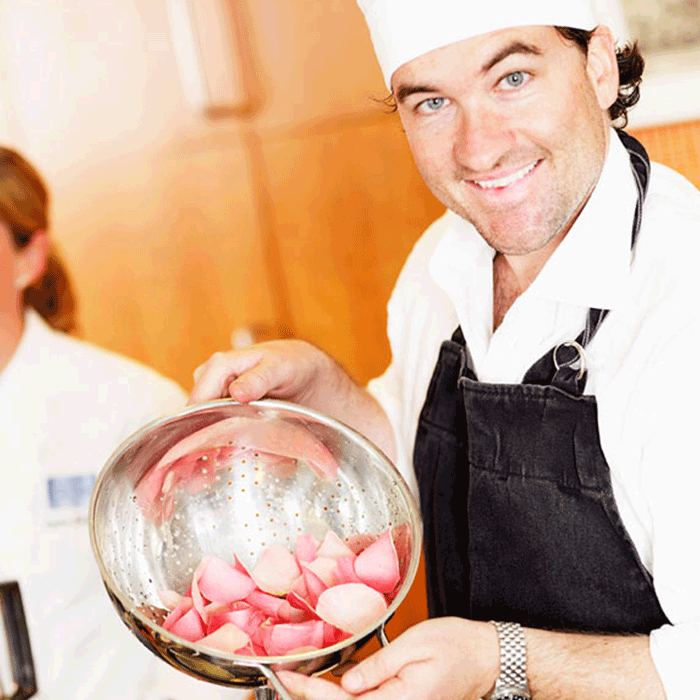 Today, roses are leading the edible flower phenomenon. Nevado Roses, an Ecuadorian producer of premium cut roses – which are used in floral designs by many Direct2Florist florists – has launched a range of edible organic roses for the restaurant sector. These roses are available in four colours, ranging from dark passionate red to light tea green and are produced under certified organic standards. In fact, Nevado has been granted the USDA Organic and the EU seals of approval.
Rose petals taste much like arugula, with a slightly acidic tart taste ideal for appetisers and salads. What's more, two of the rose varieties have a very pronounced rose perfume, making them ideal for use in desserts.
In addition to roses, a number of other flowers can be used in cooking. Here's a selection four mouth-watering favourites.
Nasturtiums
These are often used as a decorative garnish because of their bright colour – however they also have a wonderfully peppery taste, so are great in salads or as an edible garnish.
Lavender
This is a particularly popular flower to cook with and is used in a wide range of mainly sweet dishes, from mousses to biscuits, scones to shortbread. Its strong floral flavour is perfect for infusing into sugar to preserve this summer scent all year long.
Roses
Rose petals are often used in Middle Eastern cooking, and to make syrups and jellies. Another easy, accessible way to cook with roses is to use rose water. Roses are very fragrant and can be used in sweet or savoury dishes.
Violets
These have a sweet taste and the deeper the colour, the sweeter they taste. As well as being a pretty decoration for cakes and salads, they go particularly well in sorbets.
Calendulas
These beautifully golden flowers taste similar to saffron and are good in pasta and rice dishes.
And some to avoid!
It is important to make sure that the flower you would like to cook with is edible. Flowers to avoid include daffodils, crocuses, foxgloves, rhododendrons, lily-of-the-valley and wisteria.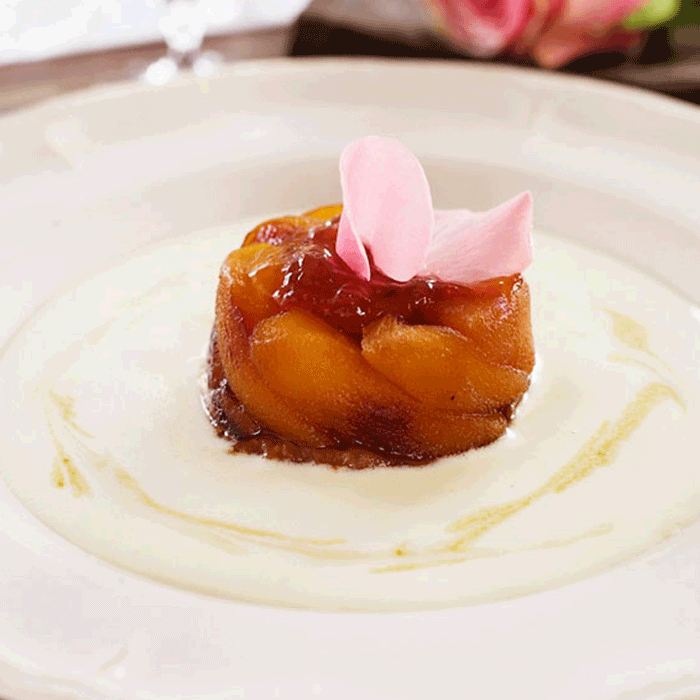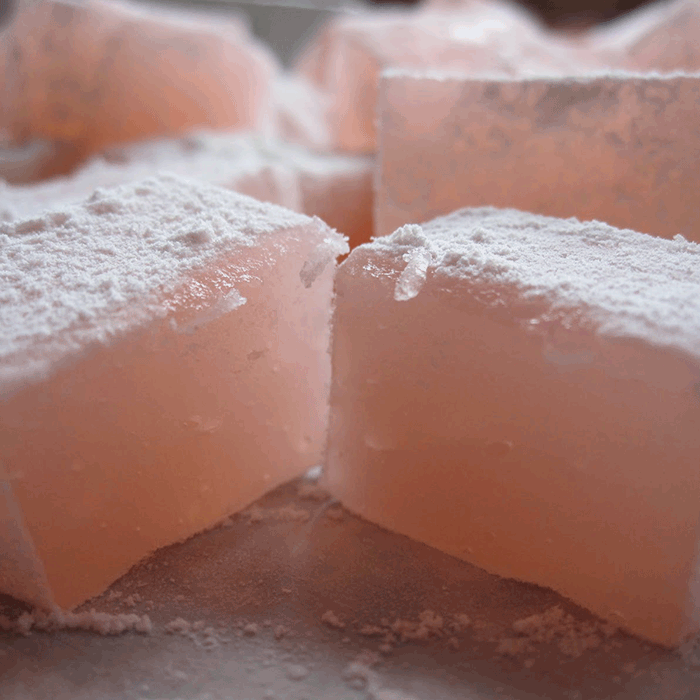 Get cooking!
If this article has inspired you to get cooking with flowers, here's a recipe for the classic rose-flavoured sweet – Turkish Delight. Edible rose petals, rose water, rose syrup and other flowers can easily be sourced from supermarkets and specialist online retailers.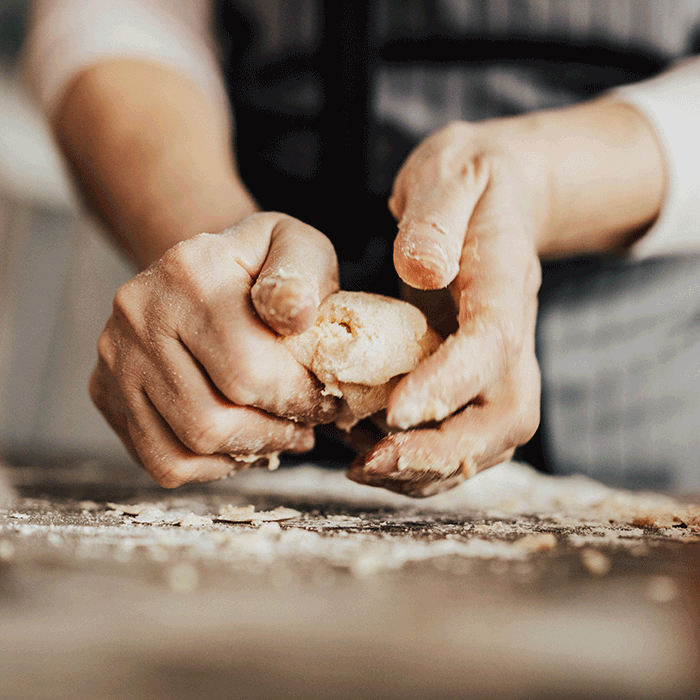 ---
Ingredients
Sunflower oil or other neutral-tasting oil, for
greasing
25g powdered gelatine
255 ml water
4 tsp rose water
450g caster sugar
3-4 drops red food colouring
3 tbsp icing sugar
1 tsp cornflour
Method
Lightly oil a 20x25cm baking tin.
Mix the gelatine, water and rose water in a large heavy-based pan and add the sugar.
Heat gently until the sugar and gelatine have dissolved, stirring continuously.
Bring to the boil without stirring.
Reduce the heat and simmer for 20 to 25 minutes.
Remove from the heat, stir in the f0od colouring and leave to cool for 2 to 3 minutes.
Pour the mixture into the oiled tin and leave to set for 24 hours.
Cut into squares.
Mix the cornflour and icing sugar together and toss the Turkish Delight in the mixture.
Store in an airtight container between layers of greaseproof paper.
Feeling creative? Check out more edible flower recipes here.