Common mistakes brides make when ordering wedding flowers
With a network of more than 750 expert florists across the UK and Ireland, we know a thing or two about wedding flowers.
We asked some of our most experienced wedding florists for the most common mistakes brides make when ordering their wedding flowers. Here's what your florist wishes you knew!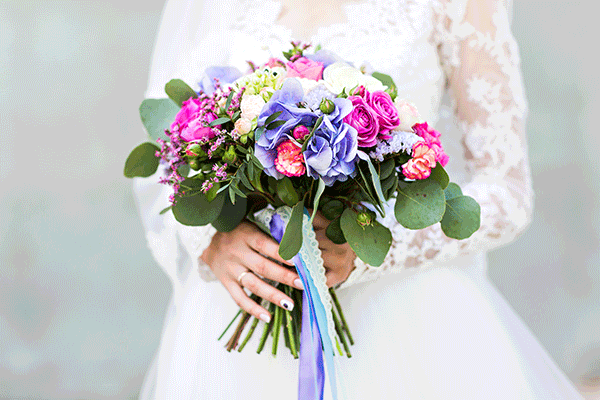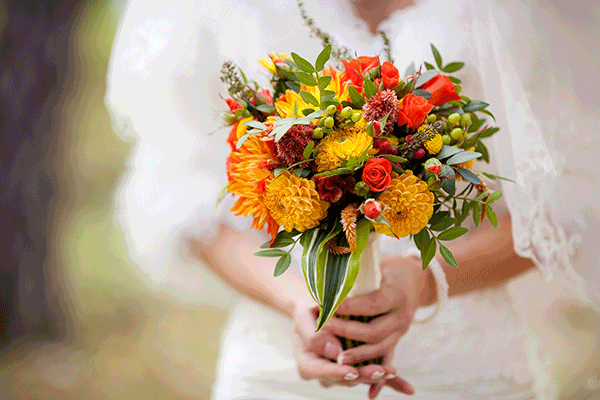 Ordering your flowers too late
"Nowadays most flower varieties are available all year round but certain flowers will need to be imported if out of season in the UK. It's important to leave at least a six week window ahead of your wedding day to give your florist enough time to order your flowers and ensure you get the wedding flowers you want."
Not trusting your florist
"Brides will often spend a lot of time researching florists in their area, asking for recommendations and looking at previous work to find a florist they are happy with. It's important then that you are open and honest with your florist: communicate your vision, likes, dislikes and expectations but be prepared to be flexible. Your Interflora florist will want to make your wedding absolutely breath-taking so put your trust in them and remember why your hired such amazing talent in the first place!".
Not reusing arrangements
"By reusing ceremony arrangements at the reception venue you can make your money go so much further. With the ceremony usually only lasting about half an hour it's a shame to see so many beautiful flowers going to waste when they could easily be incorporated into the reception décor."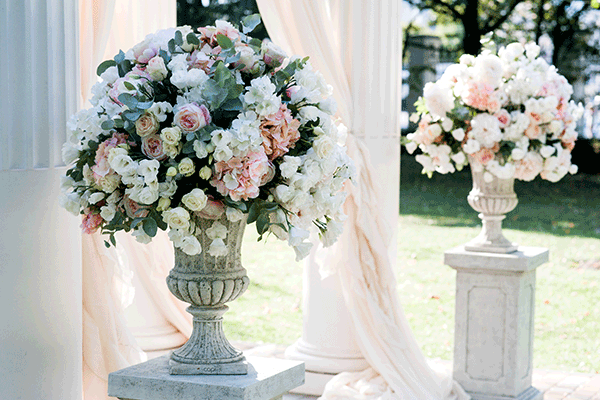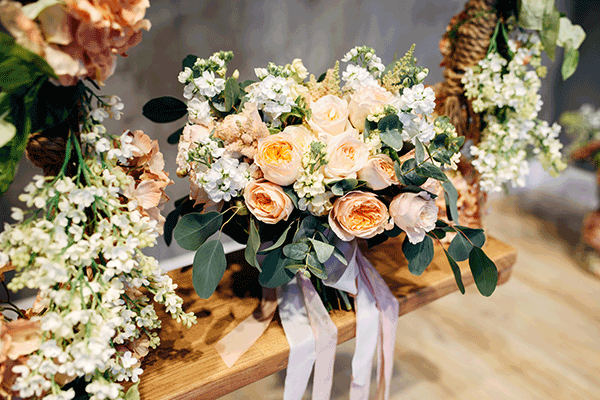 Resfusing to compromise
"It's great to have a vision of what you do and don't want but one of the biggest mistakes a bride can make is to have her heart set on specific flowers and not be willing to compromise. A florist can do a much better job if the bride asks for an overall look, feel, and color scheme and leaves it to the florist to bring her vision to life."
Using only one colour
"Trying to match the flowers exactly to the bridesmaid dresses is a big 'no-no'. A bridesmaid in a lavender gown with lavender flowers will make for very disappointing pictures. Flowers are a great place to choose an accent colour. For example, a lime green against a lavender gown will bring out the best in both colors and make for fabulous photographs."
Taking on too much
"Don't be tempted to DIY your own wedding flowers no matter how much money you think it will save you. Many brides simply become overwhelmed by such a project and end up making a frantic call to their florist for help. Not only can DIY flowers be extremely stressful, it can often become more expensive than hiring a professional from the start."
Ruling out pricey blooms
"Don't be scared of expensive flowers. Yes, peonies and orchids can be a little bit more expensive but they also cover more space and have a greater impact. For example one stunning orchid can have a greater impact than a bouquet of roses."
Feeling inpsired? Take a look at the most popular wedding bouquets by clicking here!