Despite some light at the end of the Covid-19 tunnel showing up in the form of a vaccine, the latest lockdown is challenging plenty of people's positivity. The latest lockdown, made all the worse by long nights and cold wintry days. It's therefore time for some happy flowers!
While we believe having a gorgeous gift of flowers delivered by a local florist is an unbeatable way to boost emotions (sending can have a positive effect too!), it seems some flowers – and colours – are more mood lifting than others.
Colour therapists, or chromatherapists to their friends, believe that different colours correspond with different vibrations throughout the body. If your body's balance is askew, then it seems colour can be used to restore the equilibrium.
Happy colours
Happy colours are bright, warm colours like yellow, orange, pink and red. Pastel colours like peach, light pink or lilac can also have an uplifting effect on your mood – good news then with Mother's Day on the horizon. We're sure mums everywhere could do with a lift.
The brighter and lighter a colour, the more happy and optimistic it will make you feel. Another way colours can create happy emotions is by combining multiple primary and secondary colours together for a youthful, colourful effect.
But what does this mean for flowers? There are, of course, plenty of happy flowers to choose from. Here's our selection of favourites, compiled with the help of the Flower Council of Holland.
Pink tulips
Pink tulips encourage emotions of kindness, compassion and affection – and make the perfect centrepiece in a springtime Mother's Day or even Easter bouquet.
Yellow chrysanthemums
Yellow, the colour experts tell us, inspires feelings of happiness and warmth, not least because it reminds us of the sun! It also drives confidence, clarity and contentment – making them the perfect flowers with which to treat someone you love who may be facing a new challenge, such as starting a new job. It's also another Mother's Day and Easter flower favourite.
Orange ranunculus
Orange, as one of the warmest tones, notably resembles the colour of the sunset – one of nature's most calming and peaceful gifts. It's therefore said to rebalance joy, optimism and wisdom.
Red gerberas
Red is, of course, the colour of romance and passion – and a delivery of red flowers makes everyone happy on Valentine's Day! Rather than red roses, the fun aspect of gerberas adds to the mood-lifting appeal.
Purple anemones
In colour therapy, purple is full of life and energy, and apparently its extravagance helps to stimulate feelings of inspiration, creativity and calm. Purple anemones will help to keep you motivated and inspired for all those creative projects you have been putting off, and keep you calm when you could be feeling overwhelmed.
Sending happy flowers couldn't be easier thanks to Direct2florist's easy online ordering system. Simply tell us where you would like to send flowers and we'll share a selection of designs form local florists – all made by hand just for you.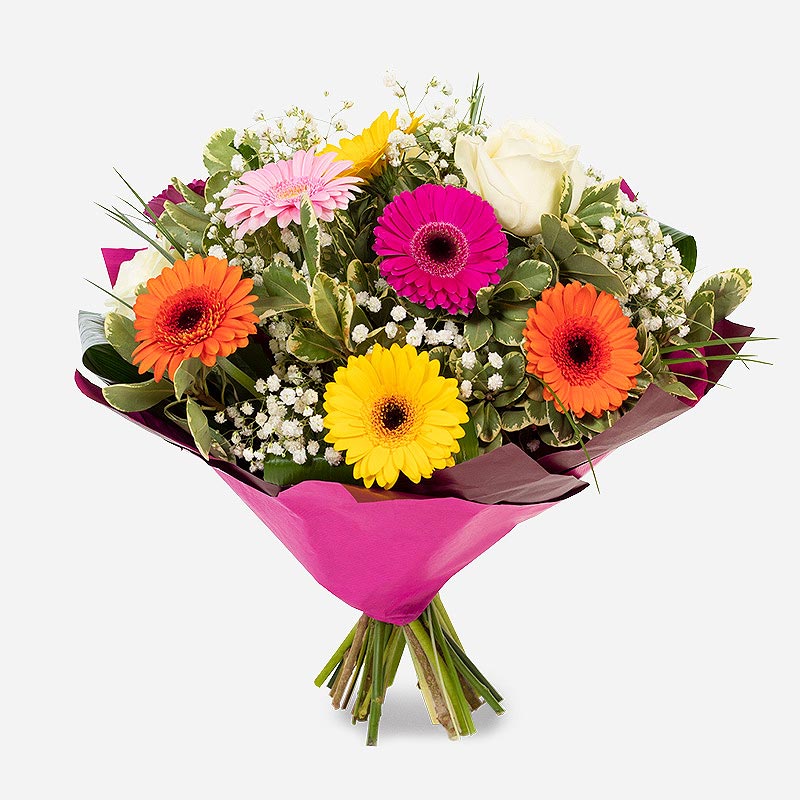 ---
Good Vibes
Send good vibes with this funky colourful collection of flowers to brighten their day. A wonderful gift for many occasions.
£29.50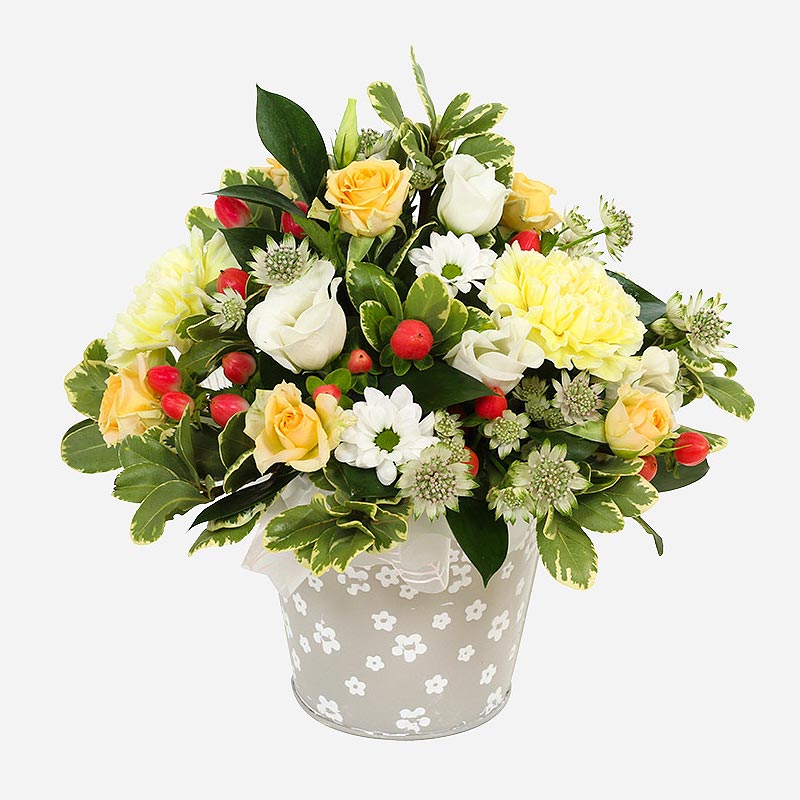 ---
A New Day
Flowers to put a smile on their face. Let them know that you're thinking of them with this fun petite collection of flowers and foliage to send same day.
£32.50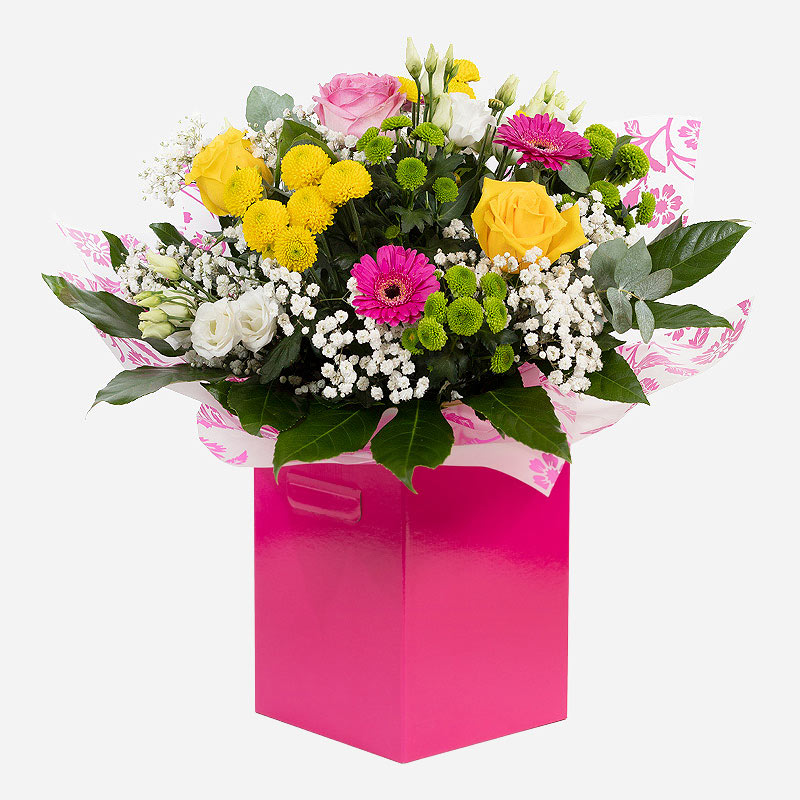 ---
Mamma Mia
Make their day with this bright and vibrant collection of flowers, beautifully presented in a gift box / bag.
£36.50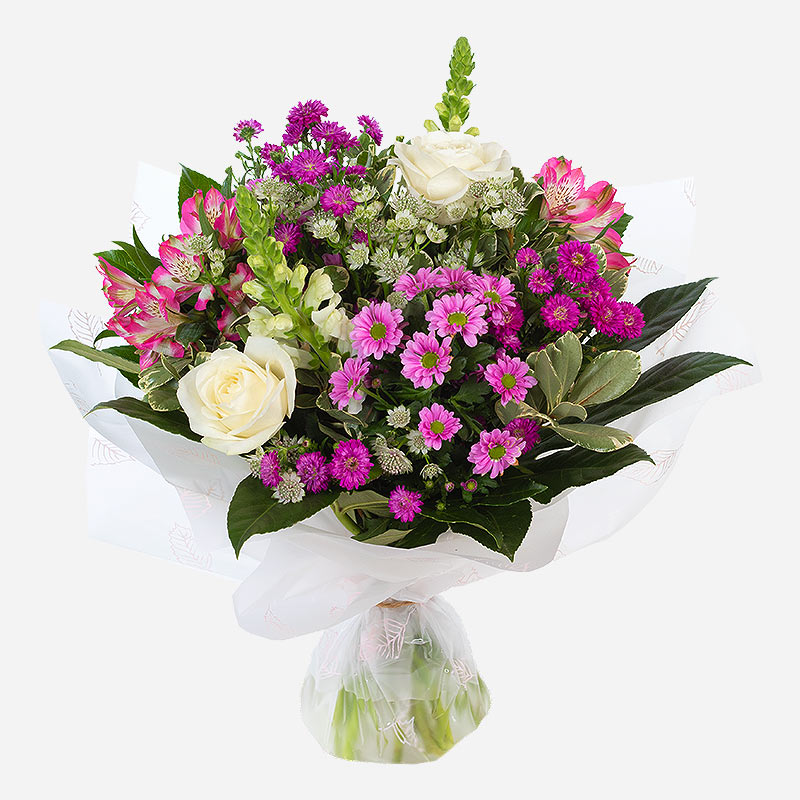 ---
Hello
Say hello in style with this fabulous hand-tied. Why not take the opportunity to be spontaneous and surprise them today with a stunning flower delivery by their local florist.
£34.50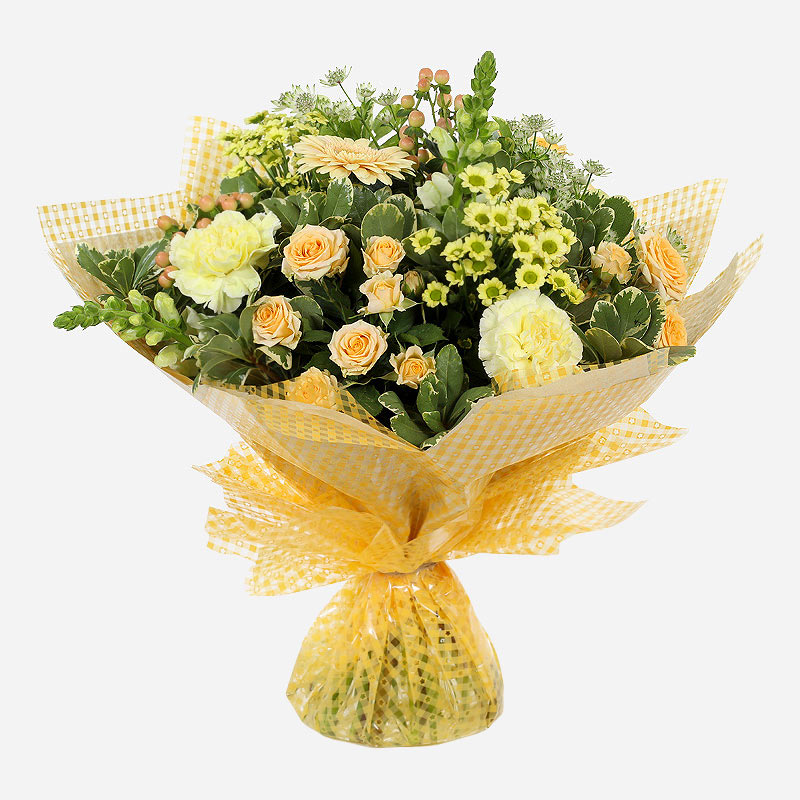 ---
Sunrise
Energise their day with a stunning surprise. A warm collection of seasonal flowers artistically arranged by an artistic florist.
£34.50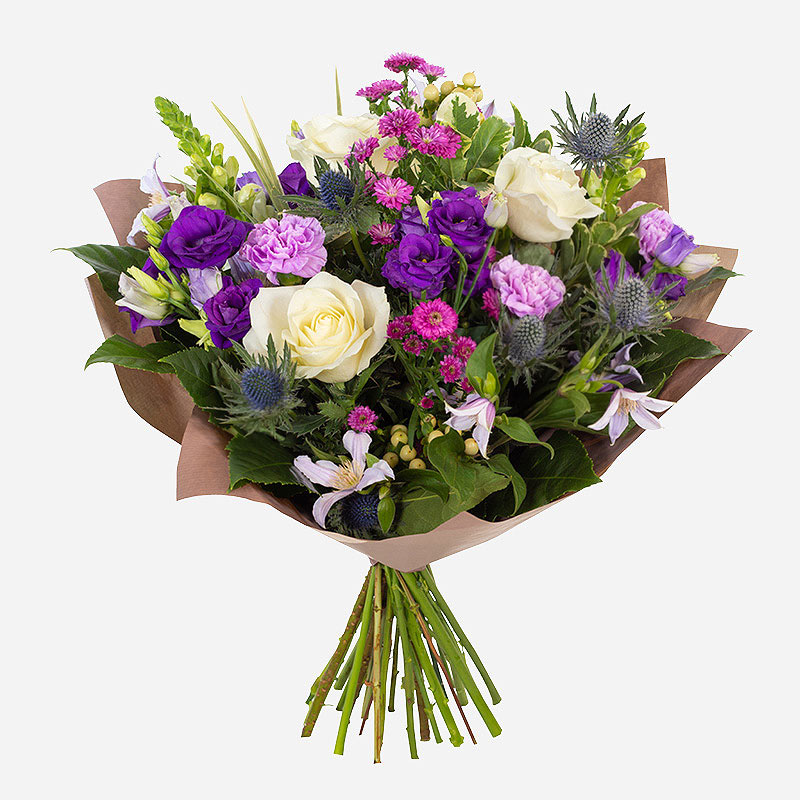 ---
Cool Breeze
This classical stylish collection of flowers, make this hand tied the perfect gift. Professionally arranged and delivered by a local florist.
£44.50