Sending flowers from UAE to UK, Australia, New Zealand and the World all delivered by local florists
According to research from The Institute of Public Policy Research (IPPR), one of the nation's rapidly growing in popularity among British expats is the United Arab Emirates. In fact, the UAE is a nation of expats – in 2010 only about 16.5% of the 8.2 million people living there were Emiratis.

Those who emigrate can enjoy beautiful beaches, a busy social life and the chance to explore a very different landscape to that from home. Life can be expensive, particularly in Abu Dhabi, but in some areas. it is easy to achieve a high quality of life for less than in the UK – and because you are paying no tax more of your earnings are yours to spend.

In recent years the numbers of UK expats moving to UAE have increased, and since 2007 more than 10,000 people a year have made the move. The Brits tend to be working there – in construction, banking, oil or tourism among other trades. Dubai, Abu Dhabi and Sharjah are the main cities of choice.

It's not just Britons that are flooding in either. Wander the streets of the bustling cities and you'll
hear plenty of Kiwi and Aussie accents too, alongside a large population of Pakistanis and Indians
who call the UAE home.

It's unsurprising then that the volume of expatriates sending flowers from UAE to New Zealand is on the up, as is the number of people looking to send flowers back to loved ones from UAE to UK.

Direct2florist has witnessed a sharp increase in the number of flower orders being sent to and from the United Arab Emirates in recent times, especially for the main flower sending occasions such as
birthdays, Valentine's Day, Mother's Day, Christmas and anniversaries.

As well as those mentioned, flower delivery from UAE to Australia is also on the up, highlighting the
international nature of the country and Direct2florist's service, which connects flower senders directly with independent flower shops around the world, 24 hours a day, 7 days a week.

Did you know?

After sending flowers from Dubai to the UK, residents had the opportunity to enjoy some flowers of
their own last spring… by eating some. The Jumeirah Carlton Tower celebrated the arrival of spring
with the Botanical Bites afternoon tea, which featured a selection of horticultural inspired treats to
coincide with the Chelsea Flower Show.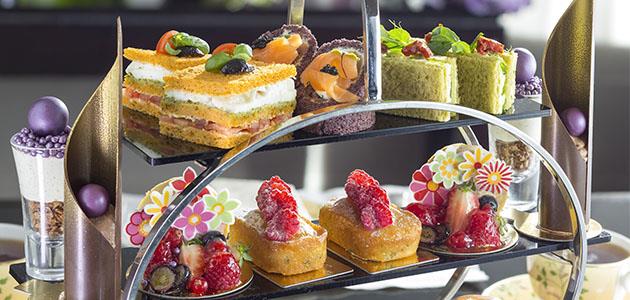 Designed by master patissier Eric Lanlard, the menu offered sweet and savoury botanical bites infused and garnished with edible flowers and ingredients, washed down with a glass of rosé champagne, of course!