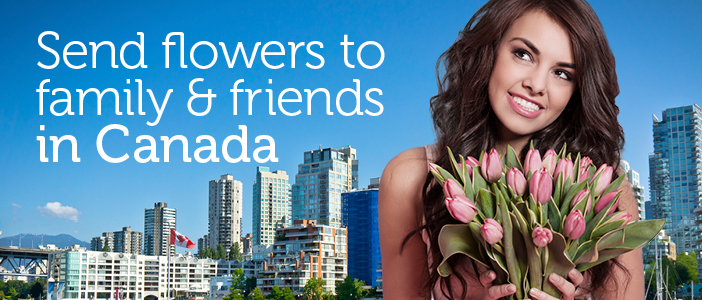 Send Flowers to Canada from UK via Direct2florist delivered by a local florist
Sending Flowers to Canada from UK is easier than ever with Direct2florist. Same day delivery in Canada is not a problem via local Canadian florists. Due to the UK time difference of +5 hours Direct2florist can deliver same day all across Canada by local florists. With over 100 local member florists in Canada, Direct2florist has great coverage which ensures local delivery is not a problem in any of the major towns or cities in Canada. Our delivery areas include Toronto, Montreal, Vancouver, Quebec, Ottowa and Winnipeg. Direct2florist delivers via local florists.

Take a moment to search for a local florist using the search box above. Simply enter your postcode or town and Direct2florist will display the closest local florists by proximity. You can see the shops, see their products and order direct - its that simple!

Direct2florist invites every customer to star rate and review the service - so you can buy with confidence, click the banner below to read our reviews.