Eleven fantastic films to stream this Valentine's Day
Chocolates. Wine. A special meal. Valentine's Day flowers delivered (most important, of course!). The only ingredient missing from the perfect Valentine's Day is a great film.
So, whether you're looking for a film (or movie, call it what you will) to end a sweet Valentine's Day date, or are in need of a good laugh, here's our selection of enjoyable choices available to stream right now.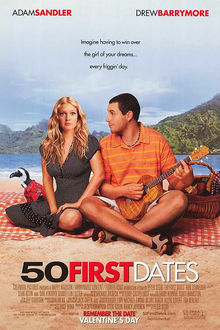 50 First Dates
Looking for a solid laugh/cry session? Then don't miss veterinarian (Adam Sandler) fall for a woman who has short-term memory loss (Drew Barrymore). It'll take you through a heap of emotions while throwing in a few tropical paradise vibes – which we could all do with right now.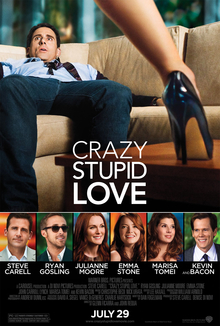 Crazy Stupid Love
Yes, there was an Emma Stone and Ryan Gosling film before La La Land! This film from 2011 (can you believe it's that old?!) stars Steve Carrell as Cal Weaver, a recently divorced man who is still sad about his marriage's breakdown. Cue Jacob Palmer (Gosling) who is there to help him pick up women in bars to find The One.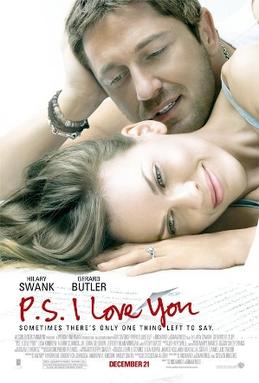 P.S I Love You
Get the tissues. This isn't a cheery one. Starting with Gerry's death (Gerard Butler) it shows Holly, his partner, try and carry on without him. It's based on the book of the same name and follows the widow's journey. Strangely, it still seems to work for Valentine's Day.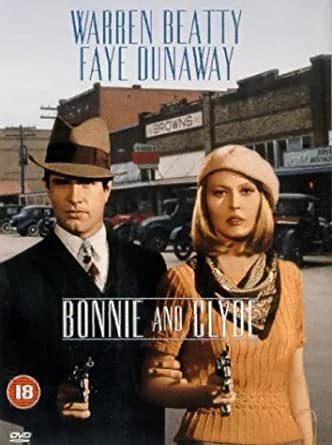 Bonnie and Clyde
For something a little different this Valentine's Day, look no further! Based on a true story, this romanticised story sees bored waitress Bonnie Parker falls in love with an ex-con named Clyde Barrow and together they start a violent crime spree through the country, stealing cars and robbing banks.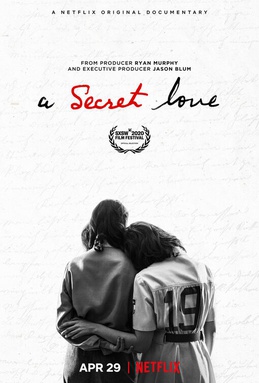 A Secret Love
OK, it's not strictly a film, but why not throw a documentary into the mix? This very highly rated programme focuses on the story of two women who had a decades-long romance that they kept secret. Years later, they came out to everyone in their lives, proving that coming out in the later chapters of your life comes with its own set of crosses to bear.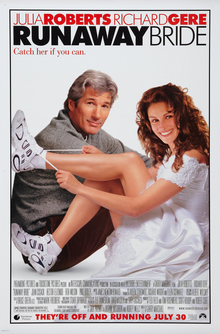 Runaway Bride
It's Julia Roberts, so you can't go wrong! Here she plays Maggie Carpenter, a woman who is lucky enough in love... just not so lucky that she's able to seal the deal with a marriage. After a big city reporter outs her story for his salacious column, he gets fired and sets out to officially meet the woman who has evaded no less than four proposals.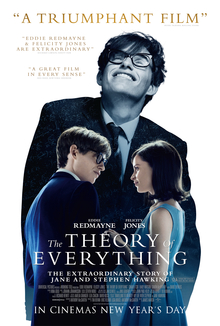 The Theory of Everything
This won't be for everyone, but the Stephen Hawking biopic is actually a romantic film, explaining the epic relationship between the physicist and his wife, Jane.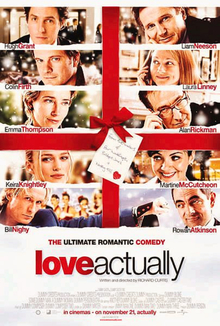 Love Actually
Ok it's a Christmas movie, but it's still a love story, so we reckon it's fine to watch it for Valentine's Day. Richard Curtis weaves together several love stories in this 2003 movie as we follow nine groups of people as they try and navigate the festive season.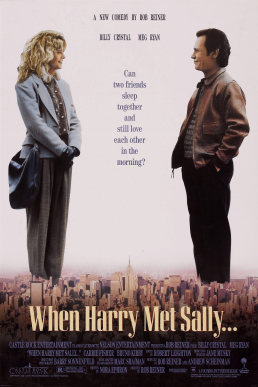 When Harry Met Sally
Let's start with a classic. The film jumps through the lives of Harry and Sally as they search for love, but fail, bumping into each other time and time again. Finally, a close friendship blooms between them, and they both like having a friend of the opposite sex. But then they are confronted with the problem: "Can a man and a woman be friends, without sex getting in the way?"
Dirty Dancing
Another classic you've probably watched a thousand times. But it's Patrick Swayze dancing. What's one more watch?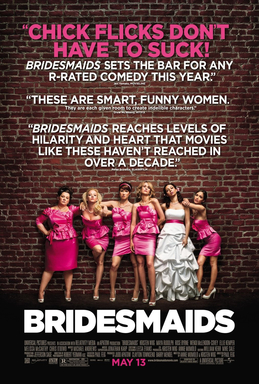 Bridesmaids
Maybe one more for Galentine's Day than Valentine's Day, this laugh a minute movie revolves around the competition between the maid of honour and a bridesmaid, over who is the bride's best friend…and threatens to upend the life of an out-of-work pastry chef.