---
Ragged Robin Florist
1 Wood Avens Way, Wymondham, Norwich, Norfolk, NR18 0XP, UK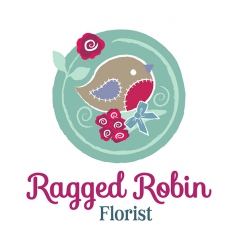 Address:
1 Wood Avens Way, Wymondham,
Norwich ,
Norfolk ,
NR18 0XP
About Ragged Robin Florist:
Flowers are our passion! We love to talk flowers with our fun, friendly and reliable team of qualified florists, who create gifts, weddings and funeral arrangements with care and attention. From small thank you to big white weddings, we pick fresh seasonal blooms and create designs to enhance the beauty of flowers. At times when it's difficult to express your feelings, we can capture a person's personality, though colour, flowers and design.
Opening Times:
Mon

9am - 5pm

Tue

9am - 5pm

Wed

9am - 5pm

Thu

9am - 5pm

Fri

9am - 5pm

Sat

9am - 5am

Sun

Closed
We deliver flowers to:
Alburgh
Alderford
Alpington
Anchor Corner
Arminghall
Ashby St Mary
Ashill
Ashwellthorpe
Aslacton
Attleborough
Attlebridge
Audley End
Banham
Barford
Barnham Broom
Bawburgh
Bawdeswell
Bedingham Green
Beetley
Belaugh
Bergh Apton
Besthorpe
Billingford
Bintree
Bittering
Black Carr
Blackwater
Blofield
Blofield Heath
Booton
Bow Street
Bowthorpe
Boyland Common
Bracon Ash
Bradenham
Brakefield Green
Bramerton
Brandiston
Brandon Parva
Breckles
Bressingham
Bressingham Common
Brewers Green
Bridge Green
Bridgham
Brock's Watering
Brockdish
Brooke
Brundall
Buckenham
Bumwell Hill
Bunker's Hill
Bunwell
Bunwell Bottom
Burgh Common
Burston
Bush Green
Bushy Common
Bustard's Green
Buxton
Caistor St Edmund
Carbrooke
Cargate Common
Carleton Forehoe
Carleton Rode
Carleton St Peter
Caston
Caudlesprings
Cawston
Church Green
Claxton
Clint Green
Clippings Green
Cobbler's Green
Colegate End
Colney
Colton
Cordwell
Costessey
Costessey Park
Coston
Crane's Corner
Cranworth
Cringleford
Crostwick
Crownthorpe
Crowshill
Daffy Green
Dam Green
Danemoor Green
Darrow Green
Denton
Deopham
Deopham Green
Deopham Stalland
Dickleburgh
Dickleburgh Moor
Ditchingham
Drayton
Drurylane
Dumpling Green
Dunston
Earlham
Earsham
East Carleton
East Dereham
East Harling
Eastgate
Easthaugh
Easton
Eaton
Eccles Road
Eckling Grange
Edge Green
Elsing
Etling Green
Felthorpe
Fen Street
Fen Street
Fengate
Fersfield
Fiddler' Green
Flaxlands
Flordon
Forncett End
Foulsham
Foxhole
Foxley
Framingham Earl
Framingham Pigot
Frans Green
Freeland Corner
Frenze
Frettenham
Fritton
Frost Row
Fundenhall Street
Garboldisham
Garlic Street
Garvestone
Gissing
Goose Green
Great Ellingham
Great Hockham
Great Moulton
Great Plumstead
Greengate
Greensgate
Gressenhall
Griston
Hackford
Hainford
Hales Street
Hapton
Hardingham
Hardwick
Hargate
Harleston
Harling Road
Hawes' Green
Hedenham
Hellesdon
Hellington
Hemblington Corner
Hempnall
Hempnall Green
Hengrave
Hethel
Hethersett
Hevingham
High Common
High Green
Highoak
Hingham
Hockering
Hockering Heath
Hoe
Holme Hale
Homersfield
Honingham
Horsford
Horsham St Faith
Horstead
Howe
Hunt's Corner
Illington
Intwood
Ivy Todd
Jordan Green
Kenninghall
Kerdiston
Keswick
Ketteringham
Kidd's Moor
Kimberley
Kirby Bedon
Kirstead Green
Lakenham
Larling
Lenwade
Letton Green
Little Ellingham
Little Fransham
Little Hale
Little Hautbois
Loddon Ingloss
Long John's Hill
Longham
Low Common
Low Street
Low Tharston
Lower East Carleton
Lundy Green
Lyng
Lyon's Green
Magpie Green
Manson Green
Marlingford
Marsham
Mattishall
Mattishall Burgh
Merton
Middle Harling
Mile Cross
Mill Common
Mill Green
Mill Street
Misery Corner
Morley St Botolph
Morningthorpe
Morton
Mount Pleasant
Mulbarton
Mundham
Neaton
Needham
New Buckenham
New Catton
New Costessey
New Hainford
New Rackheath
New Sprowston
Newton Flotman
Newton St Faith
Nordelph Corner
North Elmham
North End
North Green
North Lopham
Northacre
Northall Green
Old Buckenham
Old Catton
Ovington
Palgrave
Peaseland Green
Pedham
Penny's Green
Pettywell
Piccadilly Corner
Pockthorpe
Podmore
Pooley Street
Poringland
Postwick
Pottergate Street
Primrose Corner
Primrose Green
Pristow Green
Puddledock
Pulham Market
Pulham St Mary
Quidenham
Rackheath
Ragmere
Redenhall
Reepham
Reymerston
Ringland
Road Green
Rockland All Saints
Rockland St Mary
Rockland St Peter
Roydon
Runhall
Rush Green
Rushall
Saham Hills
Saham Toney
Salhouse
Salle
Saxlingham Green
Saxlingham Nethergate
Scarning
Scole
Scole Common
Scoulton
Seething
Shelfanger
Shelton
Shimpling
Shipdham
Short Green
Shotesham
Shropham
Silfield
Silver Green
Sisland
Sneath Common
Snetterton
Snow Street
South End
South Green
South Lopham
Southburgh
Southgate
Sparham
Sparhamhill
Sparrow Green
Spixworth
Spooner Row
Sprowston
Stacksford
Starston
Statland Common
Stoke Holy Cross
Stonebridge
Stow Bedon
Stratton St Michael
Stratton Strawless
Stubbs Green
Surlingham
Suton
Swainsthorpe
Swannington
Swanton Morley
Swardeston
Tacolneston
Tasburgh
Taverham
Tharston
The Green
The Heath
The Ling
The Lings
Thelveton
Themelthorpe
Thickthorn Hall
Thompson
Thorpe Abbotts
Thorpe End
Thorpe Hamlet
Thorpe Marriott
Thorpe Row
Thorpe St Andrew
Thurton
Thuxton
Thwaite St Mary
Tibenham
Tivetshall St Mary
Toftwood
Topcroft
Topcroft Street
Toprow
Tottington
Trowse Newton
Upgate
Upgate Street
Upper Brandon Parva
Upper Hellesdon
Wacton
Wacton Common
Walcot Green
Waterloo
Wattlefield
Watton
Watton Green
Welborne
Welbourne Common
Wendling
West End
Westbrook Green
Westfield
Westgate Street
Weston Green
Weston Longville
Whitwell Street
Wicklewood
Wilby
Wilney Green
Winburgh
Winfarthing
Witton
Wolferd Green
Wood Green
Woodgate
Woodrising
Woodton
Worthing
Wortwell
Wramplingham
Wreningham
Wymondham
Yaxham
Yelverton
Where to find us:
More About Ragged Robin Florist & History
We area a family run florist and gift shop situated on the outskirts of Wymondham, a small market town. With our team of experienced florists, the Ragged Robin Florist team pride themselves in creating unique floral gift, using the freshest flowers and leading design skills.
Over the years we have strives to remain a step ahead, constantly looking for ways to further improve both the quality of the imported flowers and the wrapping and presentation of our arrangements – while maintaining our signature style.
Specialties
Ragged Robin Florist specialises in delivering bouquets beautifully gift-wrapped with natural looking material like tissue paper and raffia to make sure that the flowers are the star of the show. Our most popular design is our aqua hand tied, using seasonal blooms and designed prestigiously. We cater for weddings, funerals, conferences and other occasions and our floral arrangements have decorated churches, halls, hotels and wherever that special occasion is happening.
The cut flowers and plants used at Ragged Robin Florist arrive from Holland 3-4 times a week- to ensure quality is the very best - or grown locally – using local companies in and around Norfolk.
We pride ourselves on being different and creative, and use local craftsmen's in our shop with handmade greeting cards, home ware and unique gifts made within Norfolk.
Location & Delivery
We delivery in a 15 miles radius of our shop, in our Ragged Robin Van and friendly driver, to ensure that your flowers are delivered with care. The team members at Ragged Robin asks customers to provide as much information as possible including a house number wherever possible so that flowers don't spend longer than they have to in a van driving up and down looking for an address. Bearings from a landmark would also be very useful, such as 'house is directly opposite the church'. Telephone numbers and mobile numbers are also very important. We will only contact a recipient before delivery in the most desperate of cases so we won't give away the surprise!
Overview for Ragged Robin Florist