---
KW Floral design
5 East Bank Ride, Forsbrook, ST11 9DS, UK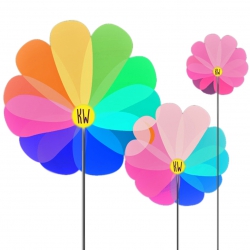 Address:
5 East Bank Ride,
Forsbrook ,
ST11 9DS
About KW Floral design:
KW Floral Design and Plant Nurseries supplies high quality flowers for various occasions. We are corporate specialists who provide a bespoke wedding service as well as providing contemporary and traditional designs for customers. We pride ourselves in our customer service, working closely with our clients so that high quality products are supplied.
Opening Times:
Mon

9am - 5pm

Tue

9am - 5pm

Wed

9am - 5pm

Thu

9am - 5pm

Fri

9am - 5pm

Sat

9am - 5pm

Sun

Closed
We deliver flowers to:
Alder Moor
Alderwasley
Aldwark
Alkmonton
Alstonefield
Alton
Anslow
Anslow Gate
Ash Bank
Ashbourne
Atlow
Bagnall
Ballidon
Bank Top
Basford Green
Beam Hill
Beamhurst Lane
Beighton Hill
Biggin
Biggin-nr-Hognaston
Birchendale
Blackbrook
Blackwall
Blakeley Lane
Blore
Blount's Green
Blythe Bridge
Blythe Marsh
Boothgate
Bottom House
Boundary
Boylestonfield
Bradbourne
Bradford
Bradley
Bradley in the Moors
Bradnop
Brailsford
Brailsford Green
Bramshall
Breadsall Hilltop
Brookhouses
Brund
Bullbridge
Callingwood
Callow
Calton
Carsington
Cauldon
Cauldon Lowe
Cellarhead
Cheadle Park
Checkley
Cheddleton
Cheddleton Heath
Cherrytree Hill
Church Broughton
Church Leigh
Church Mayfield
Churchtown
Churnet Grange
Clifton
Cokhay Green
Coldeaton
Combridge
Commonside
Compton
Consall
Coton
Cotton
Coxbench
Crakemarsh
Cresswell
Crewton
Crich
Cross o'th hands
Crowdecote
Cubley Common
Dagdale
Dalbury
Darley Abbey
Deadman's Green
Denstone
Dilhorne
Dods Leigh
Doehole
Doveridge
Draycott in the
Edlaston
Ednaston
Egginton
Egginton Common
Ellastone
Elton
Etwall
Etwall Common
Fallinge
Farley
Farnah Green
Fawfieldhead
Fenny Bentley
Field
Findern
Ford
Forsbrook
Foston
Freehay
Fritchley
Froghall
Gallows Green
Godleybrook
Gorsty Hill
Gratwich
Great Cubley
Great Gate
Great Haywood
Grindley
Grindon
Hales Green
Hanbury
Hanbury Woodend
Hanley
Hansley Cross
Harehill
Hatton
Hayes
Hazelwood
Hazles
Hazlescross
Heathcote
Heathtop
Heatley
Hilderstone
Hill Ridware
Hill Somersal
Hillcross
Hilton
Hoar Cross
Hognaston
Holestone
Hollington
Hollington
Hollington Grove
Hollins
Hollinsclough
Holt Hill
Hope
Hopedale
Horninglow
Hulland
Hulland Moss
Hulland Ward
Huntley
Ible
Ilam
Ipstones
Ireton Wood
Kedleston
Kingsley
Kingsley Holt
Kingsley Moor
Kingstone
Kirk Ireton
Kirk Langley
Kniveton
Knockerdown
Langley Common
Lea
Leek
Leekbrook
Lees
Litchurch
Little Chester
Little Cubley
Little Eaton
Little Haywood
Littleover
Longford
Longfordlane
Longlane
Longnor
Longshaw
Lowe Hill
Lower Elkstone
Lower Ellastone
Lower Kilburn
Loxley Green
Mackworth
Mapleton
Marchington
Marchington Woodlands
Markeaton
Marston Montgomery
Matlock Bank
Matlock Cliff
Mayfield
Meerbrook
Meir
Meir Heath
Mercaton
Mickleover
Middle Cliff
Middle Mayfield
Middleton
Middleton Green
Milldale
Millington Green
Mobberley
Moneystone
Moorend
Moreton
Morley Park
Morridge Side
Mugginton
Needwood
Nether Burrows
Nether Heage
Netherland Green
New Street
Newborough
Newhaven
Newton Solney
Norbury
Oakamoor
Oakerthorpe
Oakwood
Oldfurnace
Onecote
Osmaston
Outwoods
Over Burrows
Owen's Bank
Painleyhill
Palmer Moor
Park Head
Parwich
Pear Tree
Pentrich
Pikehall
The Potteries
Prestwood
Quixhill
Radbourne
Ramshorn
Rawson Green
Rocester
Rodsley
Rolleston on Dove
Rose Hill
Roston
Rough Close
Roughcote
Rowsley
Scounslow Green
Shawfield
Sheen
Shirley
Shottlegate
Sinfin Moor
Slatepit Dale
Smithy Houses
Snelston
Somersal Herbert
Spath
Spitalhill
Stanley Moor
Stanshope
Stanton
Stanton Lees
Stenson
Stoke-upon-Trent
Stone
Stonehouses
Stramshall
Street Lane
Stretton
Stubwood
Sudbury
Sunny Hill
Sutton on the Hill
Swinscoe
Tansley
Tatenhill
Teanford
The Bents
The Blythe
The Heath
Thorncliffe
Thorpe
Threelows
Thurvaston
Tissington
Tithebarn
Totmonslow
Town Head
Trusley
Tunstall
Turnditch
Two Dales
Twyford
Upper Cotton
Upper Elkstone
Upper Ellastone
Upper Hackney
Upper Hartshay
Upper Leigh
Upper Nobut
Upperwood
Uttoxeter
Warmbrook
Waterfall
Waterhouses
Werrington
Wessington
Westbank
Weston Underwood
Wetley Rocks
Wetmore
Wetton
Wheatcroft
Whiston
Wigginstall
Willington
Willslock
Wingfield Park
Winkhill
Withington
Wood Gate
Woodcock Heath
Woodend
Wootton
Woottons
Wyaston
Yeaveley
Yeldersley Hollies
Stoke
Where to find us:
More About KW Floral design & History
Based in Ashbourne, we are a florist and design service that expertly arrange and package beautiful flowers of high quality for any occasion.
Specialties
Corporate Specialists- We provide flowers for local hotels and provide their customers with occasion flowers as well. We also supply conference and event flowers.
Bespoke Wedding Service- Working closely with the brides, we ensure that their special day is provided with beautiful flowers that makes it more memorable.
Location & Delivery
Moor Lane
Ashbourne
Derbyshire
DE6 1NA
Deliver to Derbyshire and Staffordshire; See the 'Where we deliver to' page.
Overview for KW Floral design
All reviews for KW Floral design
lovely sunny display......recipient loved them!

A beautiful bouquet prepared and delivered for Mother's Day. Wonderful flowers, excellent service. Thank you so much!

Customer awarded 5 stars.

Customer awarded 5 stars.

Fantastic service, the item was delivered within an hour of me ordering, wouldn't dream of using any other florists. Will be ordering for Mother's Day now!

Great value, the bouquet was spectacular, received a photo of the bouquet before it was delivered and it was delivered exactly at the time I specified. I would definitely recommend this Florist and I will be using them again.