---
Kablooms & The Flower Basket
51 Devizes Road, Swindon, Wiltshire, SN1 4BG, UK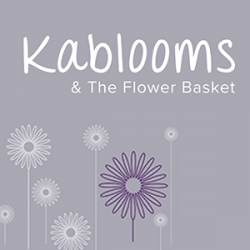 Address:
51 Devizes Road,
Swindon ,
Wiltshire ,
SN1 4BG
About Kablooms & The Flower Basket:
We deliver flowers same day and next day and at any required date in the future throughout the Swindon, Wiltshire area and many more locations and all our deliveries are made by hand we have qualified, experienced florists. Buy flowers online for same day delivery by your local florist. Kablooms & The Flower Basket are VAT Registered and are members of the British Florist Association.
Opening Times:
Mon

9am - 5pm

Tue

9am - 5pm

Wed

9am - 5pm

Thu

9am - 5pm

Fri

9am - 5pm

Sat

9am - 2pm

Sun

Closed
We deliver flowers to:
Aldbourne
Ampney Crucis
Ampney St Mary
Ampney St Peter
Ashbury
Ashton Keynes
Avebury
Avebury Trusloe
Axford
Badbury
Badbury Wick
Ballard's Ash
Baulking
Baydon
Beckhampton
Berwick Bassett
Bishopstone
Blackland
Blunsdon St Andrew
Bourton
Bradenstoke
Braydon Side
Bremhill
Brinkworth
Broad Blunsdon
Broad Hinton
Broad Town
Broadbush
Bullock's Horn
Buscot
Bushton
Cadley
Calcutt
Callow Hill
Calne
Calne Marsh
Calstone Wellington
Castle Eaton
Catcomb
Causeway End
Cerney Wick
Charlcutt
Charlton
Chelworth
Chelworth Lower
Chelworth Upper
Cherhill
Chilton Foliat
Chiseldon
Christian Malford
Church End
Cirencester
Clatford
Clench Common
Clevancy
Cleverton
Cloatley
Cloatley End
Clyffe Pypard
Coleshill
Common Platt
Compton Bassett
Compton Beauchamp
Coped Hall
Cotmarsh
Cotswold Community
Covingham
Cricklade
Crooked Soley
Dauntsey
Dauntsey Lock
Derry Fields
Dorcan
Down Ampney
Draycot Foliat
Driffield
Dunfield
Durley
East End
East Kennett
Eastbury
Eastcourt
Eaton Hastings
Elcombe
Eldene
Elm Cross
Even Swindon
Ewen
Fairford
Faringdon
Fernham
Forest Hill
Foxham
Freshbrook
Froxfield
Fyfield
Fyfield
Garsdon
Goatacre
Gorse Hill
Grafton
Great Coxwell
Great Somerford
Greatfield
Green Hill
Greenman's Lane
Greenmeadow
Hailstone Hill
Hampton
Hankerton
Hannington
Hannington Wick
Haresfield
Harnhill
Haydon
Haydon Wick
Hayes Knoll
Highway
Highworth
Hilcot End
Hillside
Hilmarton
Hinton Parva
Hodson
Hook
Hook Street
Horcott
Horpit
Horsey Down
Huish
Idstone
Inglesham
Kelmscot
Kemble Wick
Kempsford
Kingshill
Kingston Lisle
Kingstone Winslow
Knighton
Knighton
Lambourn
Lambourn Woodlands
Langford
Latton
Lawn
Lea
Lechlade
Leigh
Liddington
Liden
Little Coxwell
Little Faringdon
Lockeridge
Lockeridge Dene
Longcot
Low Bridge
Lower Blunsdon
Lydiard Green
Lydiard Millicent
Lydiard Plain
Lydiard Tregoze
Lyneham
Manton
Marlborough
Marston Hill
Marston Meysey
Meysey Hampton
Mildenhall
Minety
Minety Lower Moo
Moredon
Netherton
Nine Elms
North End
Nythe
Oaksey
Oare
Ogbourne Maizey
Ogbourne St Andrew
Ogbourne St George
Okus
Old Town
Overtown
Park
Penhill
Perry Green
Pinehurst
Poole Keynes
Poulton
Preston
Preston
Purton
Purton Common
Purton Stoke
Quemerford
Quenington
Radcot
Ragnal
Ramsbury
Ratford
Redlands
Restrop
Rockley
Roughmoor
Sawyers Hill
Seagry Heath
Sevenhampton
Sheepdrove
Shellingford
Shorncote
Shrivenham
Siddington
Sodom
Somerford Keynes
South Cerney
South Marston
Southrop
Sparsholt
Spirthill
Stanton Fitzwarren
Startley
Stitchcombe
Stock Lane
Straight Soley
Stratton St Margaret
Sunhill
Swanborough
The Banks
The Barton
The Fox
Theobald's Green
Thornend
Thornhill
Tockenham
Tockenham Wick
Toothill
Uffcott
Uffington
Upper Inglesham
Upper Lambourn
Upper Minety
Vastern
Walcot
Wanborough
Watchfield
Waterhay
Westcot
Westlea
Whelford
Whittonditch
Widham
Winterbourne Bassett
Winterbourne Monkton
Woodlands St Mary
Woodsend
Woolstone
Wootton Bassett
Wootton Rivers
Wroughton
Yatesbury
Where to find us:
More About Kablooms & The Flower Basket & History
About Kablooms & The Flower Basket
We are a family run florist and situated in the heart of Swindon, Wiltshire with well over 20 years of experience using only the freshest flowers from the largest selection available in Swindon, we're Swindons No1 Florist so why go anywhere else.
We are passionate about providing exceptional standards in customer service, exceptional quality and over the years we have strived to remain a step ahead of other florists. we are constantly looking for ways to further improve both the quality of the flowers and the wrapping and presentation of our arrangements - later copied but never improved by our rivals.
Specialties
As the leading florists in the area, Kablooms & The Flower Basket specialises in delivering all types of Flowers beautifully gift-wrapped in the most suitable packaging for the occasion or environment, We also deliver floral arrangements in glass vases which are ideal during the very hot summer months. We cater for weddings, funerals, conferences and other occasions and our floral arrangements have decorated churches, hospital rooms, halls, hotels and wherever that special occasion is happening. That experience means when sending flowers to Swindon and the surrounding towns and villages, your order is in safe hands.
Location & Delivery
The cut flowers used at Kablooms & The Flower Basket are bought regularly from a range of suppliers that we work closely with to ensure exceptional quality and the very best in selection and value for money.
When sending flowers through Kablooms & The Flower Basket you are in great hands, all of our staff have many years experience around flowers, plants and sundries you can also supplement the flowers with a box of good quality chocolates. We also stock cuddly teddy bears and balloons. Depending on the occasion, we will endeavour to personalise the flowers with something like a butterfly, wrapping to mark the occasion such as for when the flowers are to mark an anniversary or the birth of a baby.
Location & Delivery
When it comes to delivering flowers throughout our area, recipients can be rest assured that all our delivery staff our professional and can find even the most difficult of locations, they are committed to getting the delivery to the right person and as quick as is possible and since we are not a one man band, we don't have to shut the shop when covering deliveries, we have a fleet of vehicles, a wealth of delivery experience and take the very best in care.
Overview for Kablooms & The Flower Basket
All reviews for Kablooms & The Flower Basket
The recipient was happy with the flowers. However I specified a pm delivery in 2 places on the instructions and they attempted a morning delivery. ..this was unsuccessful. ..so the flowers were not delivered until the next day.