---
Great Little Flower Trader Ltd Norwich
H3 Abbey Farm Park, Norwich, Norfolk, NR10 3JU, UK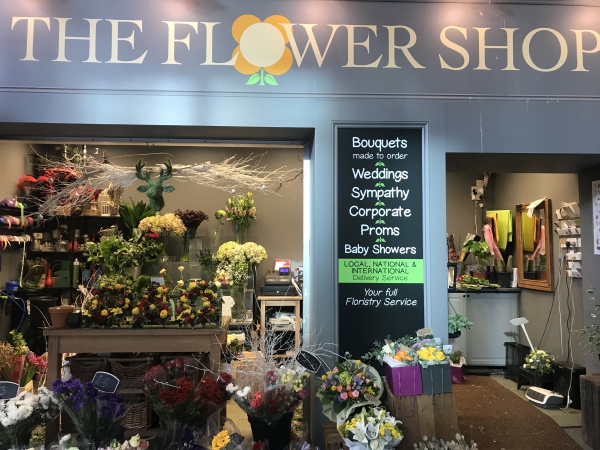 Address:
H3 Abbey Farm Park,
Norwich ,
Norfolk ,
NR10 3JU
About Great Little Flower Trader Ltd Norwich:
Dedicated to customer service and quality, we always look to exceed customer expectations.
Opening Times:
Mon

9am - 5pm

Tue

9am - 5pm

Wed

9am - 5pm

Thu

9am - 5pm

Fri

9am - 5pm

Sat

9am - 2pm

Sun

Closed
We deliver flowers to:
Acle
Alby Hill
Aldborough
Alderford
Alpington
Anchor Corner
Anchor Street
Antingham
Arminghall
Ashby St Mary
Ashmanhaugh
Ashwellthorpe
Aslacton
Attleborough
Attlebridge
Aylmerton
Aylsham
Baconsthorpe
Bacton
Bacton Green
Banningham
Barford
Barnham Broom
Barningham Green
Barton Turf
Bastwick
Bawburgh
Bawdeswell
Bedingham Green
Beeston St Lawrence
Beetley
Beighton
Belaugh
Bengate
Bergh Apton
Bessingham
Besthorpe
Bexfield
Billingford
Billockby
Bintree
Black Carr
Blackwater
Blickling
Blofield
Blofield Heath
Bodham
Booton
Bow Street
Bowthorpe
Bracon Ash
Bradfield
Brakefield Green
Bramerton
Brampton
Brandiston
Brandon Parva
Briggate
Briningham
Brinton
Briston
Brock's Watering
Brooke
Broom Green
Broome
Broomholm
Brundall
Brundish
Buckenham
Bumwell Hill
Bunker's Hill
Bunwell
Bunwell Bottom
Burgh Common
Burgh next Aylsham
Burgh St Margaret
Burgh Stubbs
Burlingham Green
Bush Estate
Bustard's Green
Butcher's Common
Buxton
Caistor St Edmund
Calthorpe
Cangate
Cantley
Cargate Common
Carleton Forehoe
Carleton Rode
Carleton St Peter
Cat's Common
Catfield
Cawston
Cess
Chapel Field
Chedgrave
Claxton
Cliftonville
Clint Green
Clippesby
Clippings Green
Cobbler's Green
Colby
Colegate End
Colney
Coltishall
Colton
Cordwell
Corpusty
Costessey
Costessey Park
Coston
Crabgate
Cranworth
Craymere Beck
Cringleford
Cromer
Crossdale Street
Crostwick
Crowgate Street
Crownthorpe
Cucumber Corner
Damgate
Danemoor Green
Darrow Green
Deopham
Deopham Green
Deopham Stalland
Dilham
Ditchingham
Drabblegate
Drayton
Dumpling Green
Dunkirk
Dunston
Earlham
East Beckham
East Carleton
East Dereham
Eastgate
Easthaugh
Easton
Eaton
Eccles on Sea
Eckling Grange
Edgefield
Edgefield Street
Edingthorpe
Edingthorpe Green
Ellingham
Elsing
Erpingham
Etling Green
Felbrigg
Felmingham
Felthorpe
Fengate
Fiddler' Green
Fishley
Flaxlands
Flordon
Forncett End
Foulsham
Foundry Hill
Foxhole
Foxley
Framingham Earl
Framingham Pigot
Frankfort
Frans Green
Freeland Corner
Freethorpe
Frettenham
Fritton
Frogshall
Frost Row
Fulmodeston
Fundenhall Street
Garvestone
Gimingham
Great Ellingham
Great Moulton
Great Plumstead
Greengate
Greensgate
Gresham
Guestwick
Guestwick Green
Guist
Hackford
Hainford
Hales
Hales Green
Halvergate
Hanworth
Happisburgh
Happisburgh Common
Hapton
Hardingham
Hardley Street
Hardwick
Hargate
Hassingham
Hawes' Green
Heckingham
Hedenham
Hellesdon
Hellington
Hemblington
Hemblington Corner
Hempnall
Hempnall Green
Hempstead
Hengrave
Hethel
Hethersett
Hevingham
Heydon
Hickling
Hickling Green
Hickling Heath
High Common
High Green
Highoak
Hill Common
Hindolveston
Hingham
Hockering
Hockering Heath
Hoe
Holt
Honing
Honingham
Horning
Horsford
Horsham St Faith
Horstead
Hoveton
How Hill
Howe
Hunworth
Hyltons Crossways
Ingham
Ingham Corner
Ingworth
Intwood
Irstead Street
Itteringham
Itteringham Common
Johnson Street
Jordan Green
Kerdiston
Keswick
Ketteringham
Kidd's Moor
Kimberley
Kirby Bedon
Kirby Cane
Kirby Green
Kirstead Green
Knapton
Lakenham
Lamas
Langley Street
Lenwade
Lessingham
Letton Green
Limpenhoe
Limpenhoe Hill
Lingwood
Little Barningham
Little Ellingham
Little Hautbois
Loddon
Loddon Ingloss
Long John's Hill
Low Common
Low Street
Low Tharston
Lower Bodham
Lower East Carleton
Ludham
Lundy Green
Lyng
Lyngate
Manson Green
Marlingford
Marsham
Matlaske
Mattishall
Mattishall Burgh
Meeting House Hill
Melton Constable
Metton
Mile Cross
Mill Common
Mill Street
Millgate
Misery Corner
Moorgate
Morley St Botolph
Morningthorpe
Morton
Moulton St Mary
Mulbarton
Mundesley
Mundham
Mustard Hyrn
Narrowgate Corner
Neatishead
Nethergate
New Catton
New Costessey
New Hainford
New Rackheath
New Sprowston
Newgate Corner
Newton Flotman
Newton St Faith
Nogdam End
Nordelph Corner
North Burlingham
North Elmham
North Green
Northall Green
Northrepps
Norton Corner
Norton Subcourse
Old Catton
Old Hall Street
Ostend
Oulton
Oulton Stret
Overstrand
Oxnead
Panxworth
Paston
Paston Green
Peaseland Green
Pedham
Penny's Green
Pennygate
Pettywell
Pilson Green
Plumstead
Plumstead Green
Pockthorpe
Pollard Street
Poringland
Postwick
Potter Heigham
Pottergate Street
Primrose Corner
Primrose Green
Pristow Green
Rackheath
Ranworth
Raveningham
Red Pits
Reedham
Reepham
Repps
Reymerston
Ridlington
Ridlington Street
Ringland
Road Green
Rockland St Mary
Rollesby
Roughton
Runhall
Rush Green
Salhouse
Salle
Saxlingham Green
Saxlingham Nethergate
Saxthorpe
Sco Ruston
Scottow
Scoulton
Sea Palling
Seething
Sharp Street
Shelton
Sheringwood
Shotesham
Sidestrand
Silfield
Silver Green
Silvergate
Sisland
Skeyton
Skeyton Common
Skeyton Corner
Sloley
Smallburgh
Sneath Common
South Burlingham
South Green
Southburgh
Southgate
Southrepps
Southwood
Spa Common
Sparham
Sparhamhill
Spixworth
Spooner Row
Sprowston
St James
Stalham
Stalham Green
Statland Common
Stibbard
Stockton
Stody
Stoke Holy Cross
Stokesby
Stratton St Michael
Stratton Strawless
Strumpshaw
Stubb
Stubbs Green
Suffield
Surlingham
Sustead
Suton
Sutton
Swafield
Swainsthorpe
Swannington
Swanton Abbott
Swanton Hill
Swanton Morley
Swanton Novers
Swardeston
Tacolneston
Tasburgh
Taverham
Tharston
The Green
The Heath
The Ling
The Lings
Themelthorpe
Thickthorn Hall
Thornage
Thorpe End
Thorpe Hamlet
Thorpe Market
Thorpe Marriott
Thorpe St Andrew
Threehammer Common
Thunder Hill
Thurgarton
Thurlton
Thurlton Links
Thurne
Thurning
Thurton
Thuxton
Thwaite St Mary
Tibenham
Toftwood
Topcroft
Topcroft Street
Toprow
Town Green
Trimingham
Trowse Newton
Trunch
Tungate
Tunstall
Tunstead
Tuttington
Twyford
Tyby
Tyegate Green
Upgate
Upgate Street
Upper Brandon Parva
Upper Guist
Upper Hellesdon
Upton
Upton Green
Wacton
Wacton Common
Walcott
Waterloo
Wattlefield
Waxham
Welborne
Welbourne Common
West Beckham
Westfield
Westgate Street
Weston Green
Weston Longville
Westwick
Whimpwell Green
Whitwell Street
Wickhampton
Wicklewood
Wickmere
Winburgh
Withergate
Witton
Witton Bridge
Wolferd Green
Wolterton
Wood Dalling
Wood Green
Wood Norton
Wood Street
Woodbastwick
Woodgate
Woodrising
Woodton
Workhouse Common
Worstead
Worthing
Wramplingham
Wreningham
Wroxham
Wymondham
Yaxham
Yelverton
Fleggburgh
Where to find us:
More About Great Little Flower Trader Ltd Norwich & History
Our Norwich branch services the whole of the Norwich and surrounding area with the best quality fresh innovative designs. Only the highest quality flowers are sourced to ensure long lasting impressive floral bouquets and arrangements. Specialising in gifts bouquets , funeral flower sand wedding flowers we had a great young dynamic team.
Specialties
The best quality fresh flowers are bought daily to ensure the bouquets and arrangements really do impress.
Our specialist wedding flower service is available to you, at no extra cost. This service ensures that the flowers you receive are perfect in every way.
We have a huge experience within all aspects of the flower industry and our expertise is always available to you 24/7.
Location & Delivery
Delivery to Norwich and Norfolk, including delivery to Funeral Directors and Care Homes.
Overview for Great Little Flower Trader Ltd Norwich