---
Fantail Designer Florist
4-6 Bridge Hill, Oughtibridge, Sheffield, South Yorkshire, S35 0FL, UK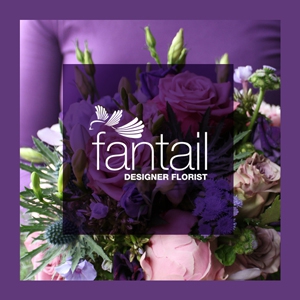 Address:
4-6 Bridge Hill, Oughtibridge,
Sheffield ,
South Yorkshire ,
S35 0FL
About Fantail Designer Florist:
Fantail is a florist with exceptional customer services delivering flowers to homes, hospitals and offices throughout Sheffield and South Yorkshire.
Opening Times:
Mon

Closed

Tue

Closed

Wed

9am - 4:30pm

Thu

9am - 4:30pm

Fri

9am - 4:30pm

Sat

10am - 2pm

Sun

Closed
We deliver flowers to:
Attercliffe
Barnes Hall
Barrow
Bassett
Birdwell
Birley Carr
Birley Edge
Blackburn
Bolsterstone
Bracken Hill
Brightholmlee
Brightside
Brincliffe
Bromley
Burncross
Burngreave
Carbrook
Carter Knowle
Chapeltown
Charltonbrook
Crane Moor
Crookes
Crookesmoor
Cundy Hos
Dean Head
Deepcar
Dropping Well
Dungworth
Eastfield
Ecclesall
Ecclesfield
Edge Mount
Ewden Village
Finkle Street
Fir Vale
Firth Park
Foldrings
Four Lane End
Fulwood
Garden Village
Green Moor
Grenoside
Greystones
Grimesthorpe
Hall Broom
Harley
Hermit Hill
High Bradfield
High Green
Highfield
Hill Top
Hillsborough
Holdworth
Hollow Meadows
Hood Green
Hood Hill
Howbrook
Hoyland
Hoyland Common
Jordon
Kimberworth
Kimberworth Park
Lane End
Load Brook
Lodge Moor
Longley Estate
Low Bradfield
Lowfield
Loxley
Malinbridge
Manor Park
Meadow Hall
Middlewood
Midhopestones
Milton
Mortomley
Nether Edge
Onesacre
Oughtibridge
Owlerton
Oxspring
Park Hill
Parkwood Springs
Parson Cross
Pilley
Pinfold Hill
Pismire Hill
Pitsmoor
Platts Common
Potter Hill
Rails
Ranmoor
Roughbirchworth
Sandygate
Scholes
Sharrow
Sheffield Park
Shirecliffe
Shiregreen
Sim Hill
Snowden Hill
Stacey Bank
Stannington
Steel Bank
Stocksbridge
Stopes
Storrs
Tankersley
Tapton Hill
Templeborough
Thornseat
Thorpe Hesley
Thurgoland
Tinsley
Ughill
Under Tofts
Upper Hoyland
Wadsley
Wadsley Bridge
Waldershaigh
Walkley
Warren
Wentworth
Wharncliffe Side
Whitley
Wigtwizzle
Wincobank
Wood Seats
Worrall
Wortley
Where to find us:
More About Fantail Designer Florist & History
Fantail Designer Florist in Sheffield is the brainchild of New Zealand born Samantha Coventry. Always with an eye for creativity, for 15 years Sam worked as a designer of interiors and furniture. She has now turned her flair and creativity exclusively to floristry. From an early age Sam has been interested in floral design, competing in shows from the age of four, and placing against children and adults much older than her. Her visual attentiveness for colour, balance and co-ordination saw her receive awards.
We are nestled in a residential based studio set in the picturesque village of Oughtibridge, Sheffield overlooking the River Don. Fantail Designer Florist and Fantail Weddings strive to be different in many ways so in brief – we love good old-fashioned customer services and communicate constantly with our customers, we love to push the boundaries on floral design, colours and media combinations, we are passionate and love what we do.
Specialties
Fantail Designer Florist is a new online florist in Sheffield. We are nestled in the picturesque village of Oughtibridge delivering sumptuous flower designs to our customers with the best, good old fashioned service you could ask for in South Yorkshire. Fantail have an exciting new approach to floristry in Sheffield, using both traditional and contemporary techniques with a touch of Kiwi flair. We aim to excel in Sheffield offering our existing and new customers something that is unique, sophisticated and affordable.
We design and specialise in Wedding Flowers, Church Flowers, Sympathy Flowers, Valentines Flowers, Mothers Day Flowers, Baby Flowers, Floral Designs for the Corporate and Events market not to mention bouquets and arrangements for your special occasion. We deliver flowers not only to all of Sheffield but we now deliver to National and International addresses. Sign up to our Facebook page for weekly tips and offers and don't forget to fill out the enquiry form to be on our database for exclusive discounts.
We look forward to working with you no matter what floral challenge you require.
Fantail Designer Florist offer a fantastic flower delivery in High Green, Grenoside, Burncross, Chapeltown, Wortley, Hillsborough, Walkley, Penistone, Thurgoland, Worrall, Ecclesfield, Bradfield, High Bradfield, Low Bradfield, Loxley, Stocksbridge, Deepcar, Wharncliffe Side, Stannington and Tankersley. We also deliver flowers to all Sheffield Hospitals including Jessops Hospital, Hallamshire Hospital, Northern General, Weston Park, Claremont, Sheffield Childrens Hospital; Please go direct to our delivery tab should you wish to know more about delivery options.
Location & Delivery
Fantail are Sheffield florists delivering swiftly, Monday to Saturday to most postcode areas of Sheffield and South Yorkshire. We try to work with you and deliver to your convenience.
Our opening and delivery times are Monday to Friday 9:00-4:30pm and Saturday 10:00-2:00pm.
Fantail Designer Florist take pride in providing a flexible delivery service to our customers and although we cannot guarantee a same day service, please phone us on 0114 321 6336 for a delivery price and to see what stock we have in should you want your order delivering to a specific time or outside the Sheffield area.
If your order cannot be delivered directly, we will endeavour to leave it in a secure place or with a neighbour, leaving a card through the letterbox, advising where the delivery has been made.
Overview for Fantail Designer Florist
All reviews for Fantail Designer Florist
thanks thwy were lovely and fast service

Highly recommended! The flowers were gorgeous, reasonably priced and were delivered in the morning after being ordered late, the night before.