New Year flowers with positive messages
Throughout history, New Year celebrations have been about looking ahead, celebrating friendships and starting afresh – messages that resonate today as much – if not more – than they ever have done.
While New Year is a time to celebrate with friends, family and loved ones, it's not always possible to be together – which is why New Year flowers are such a popular gift. Maybe you have a brother or sister on the other side of the world? Perhaps work has taken you to a far-flung part of the globe which means you can't spend new year's together? Or maybe you just can't get to see a friend up the road? Whatever the reason, Direct2florist makes having New Year flowers delivered really easy, thanks to a network that stretches around the world.
Designed to champion positivity - Direct2florist's New Year range is available to order via their independent local florists today.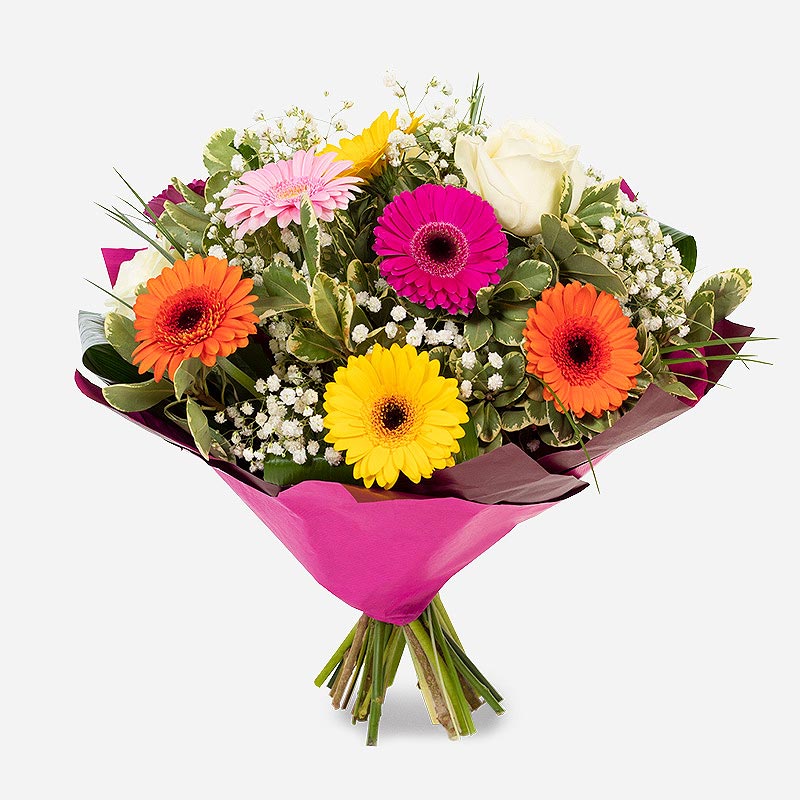 ---
Good Vibes
Send good vibes with this funky colourful collection of flowers to brighten their day. A wonderful gift for many occasions.
£29.50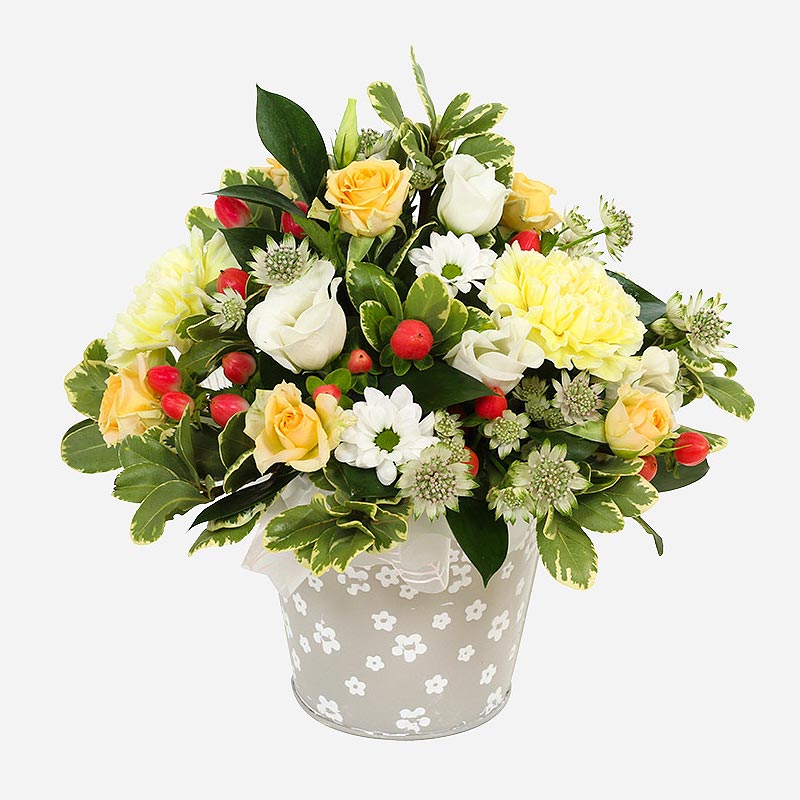 ---
A New Day
Flowers to put a smile on their face. Let them know that you're thinking of them with this fun petite collection of flowers and foliage to send same day.
£32.50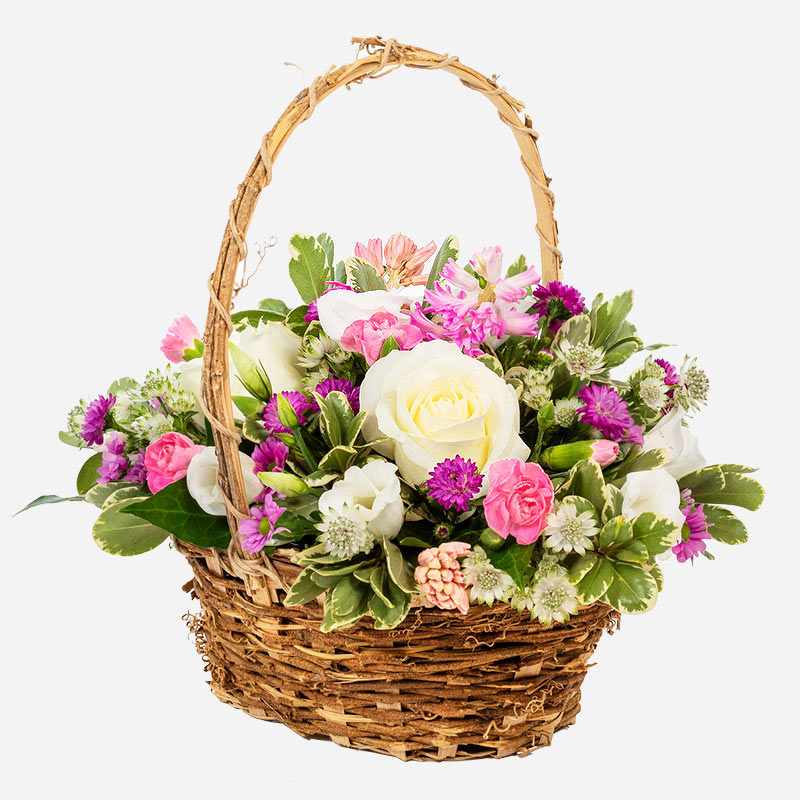 ---
Happy Thoughts
Make their day with a pretty pastel basket of flowers. Nothing to do but enjoy.
£34.50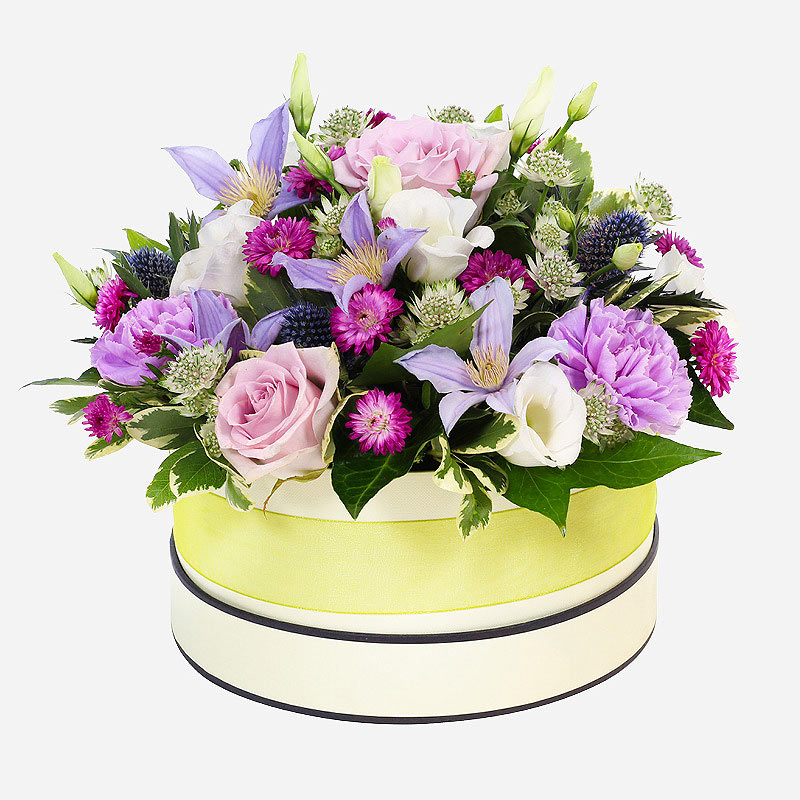 ---
Moonlight
This stunning arrangement will delight the most discerning of flower lovers. Designed to be ready to enjoy from the moment it arrives.
£45.00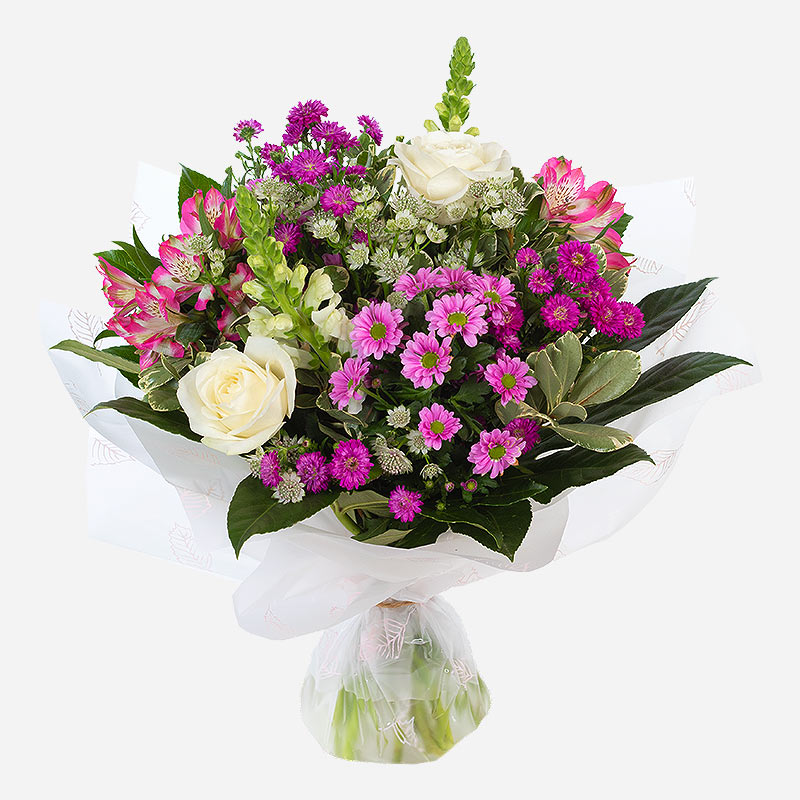 ---
Hello
Say hello in style with this fabulous hand-tied. Why not take the opportunity to be spontaneous and surprise them today with a stunning flower delivery by their local florist.
£34.50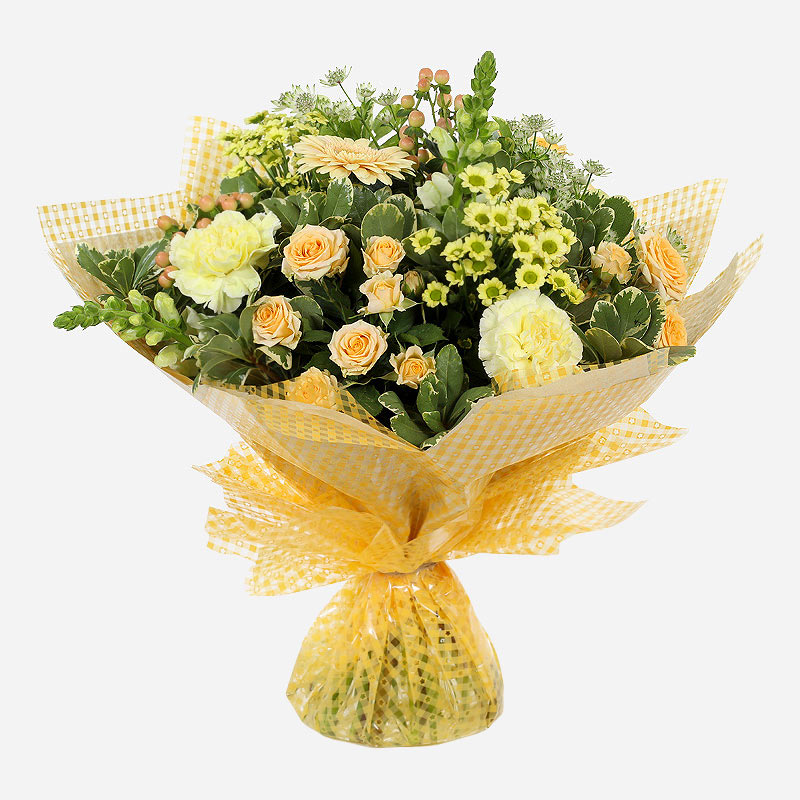 ---
Sunrise
Energise their day with a stunning surprise. A warm collection of seasonal flowers artistically arranged by an artistic florist.
£34.50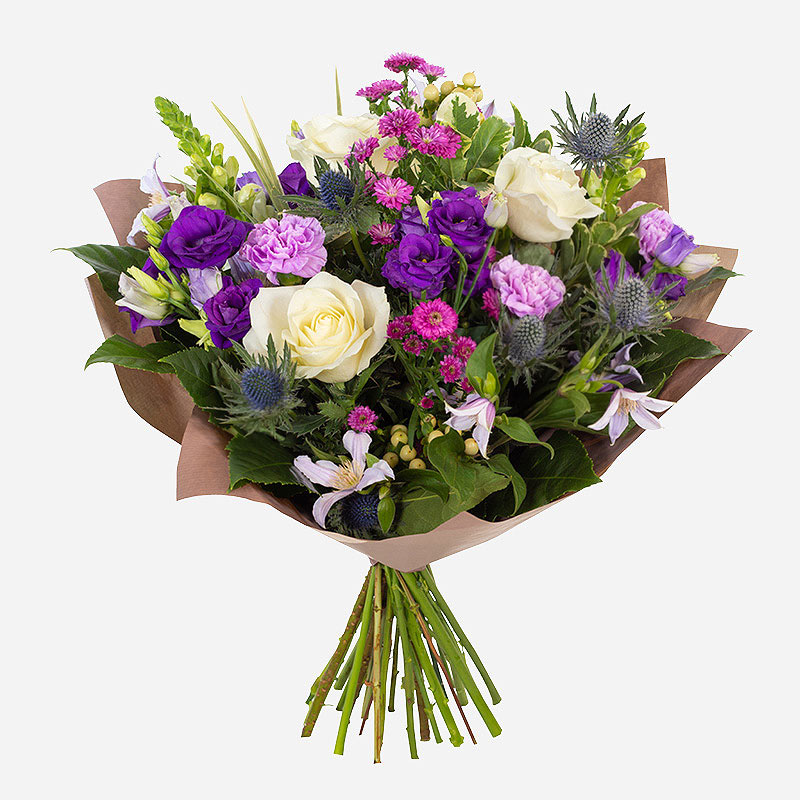 ---
Cool Breeze
This classical stylish collection of flowers, make this hand tied the perfect gift. Professionally arranged and delivered by a local florist.
£44.50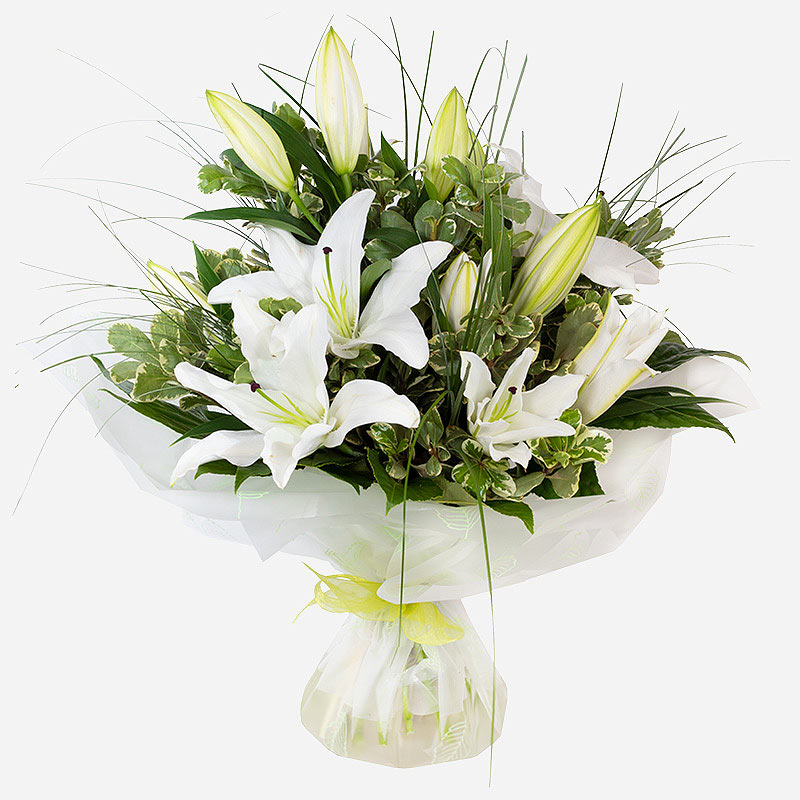 ---
Fresh Start
This fresh and stylish gift of white oriental lilies will delight and impress. (Please keep away from cats!)
£35.00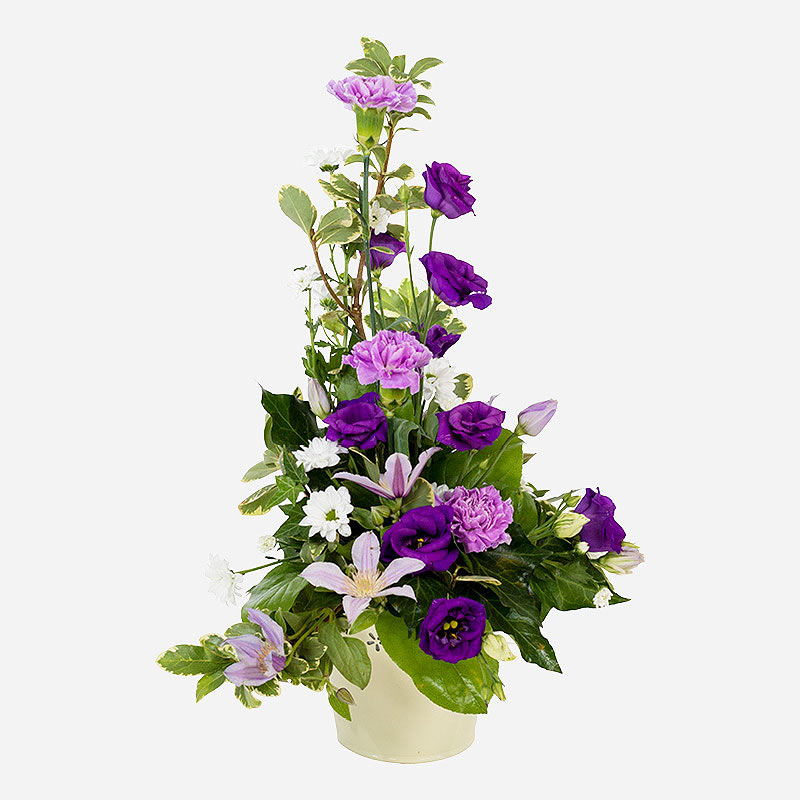 ---
Classical Touch
This small but classical arrangement makes a lovely gift. Nothing to do but enjoy.
£34.50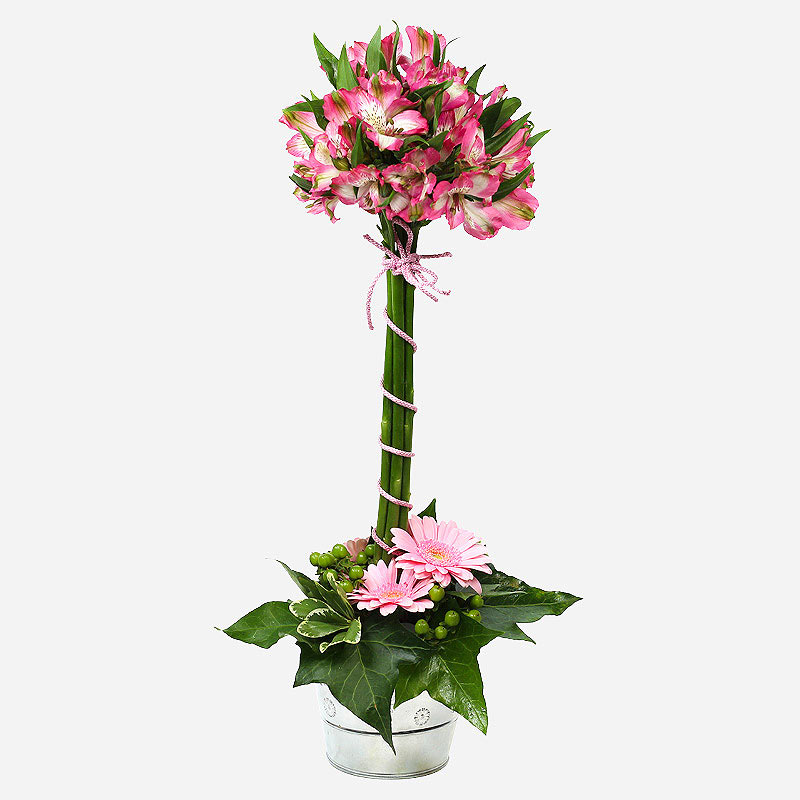 ---
Topiary Magic
This unusual gift makes a fun statement for a friend or family member that would appreciate something a little different.
£34.50
Whether you're spreading goodwill and joy to loved ones with a special delivery or throwing a glitzy bash, some fresh New Year flowers with a personal message card are a great way to reflect the feelings of hope and anticipation surrounding the New Year. But what new year gift flowers should you send?
Direct2florist's highly skilled local florists offer a wide selection of gift flowers for you to choose from – allowing you to send a favourite flower, colour combination or style for the New Year. However, we thought it would be fun to take a leaf out of Chinese New Year flower tradition and share a selection of flowers and plants that have significant meaning at that very special time of the year – when choosing specific flowers can convey special messages or bring particular benefits. Read on for some inspiration!
Chrysanthemums
With their bright gold or purple hues, chrysanthemums are an auspicious choice for the season. The plant is also said to symbolise longevity, while those with gold blooms represent wealth and prosperity.
Anthuriums
Anthuriums are available red or pink, which symbolises prosperity. With blossoms shaped like little hearts, these flowers are a big seller at Valentine's Day – so therefore make a romantic gift for a loved one. If you care for them properly they'll last a long time too.
Peonies
Peonies are often associated with richness and peace in Chinese mythology because of how they grow in clusters. The red versions of these flowers are particularly more auspicious than the pink ones – although we think they're brilliant regardless of the colour.
Gerberas
A party favourite, Gerberas come in all sorts of colours. Get them in bright red to symbolise a prosperous year ahead. These effective blooms can also remove toxins in the air, which given how lovely they look, is just an added bonus.
Orchids
Fertility, abundance, refinement, luxury and innocence – the list of good luck goes on and on. Therefore ideal for that special someone and available in a swathe of colours, orchids are a great choice that will last long into the New Year.
Gladioli
A bouquet of glorious gladioli symbolises a rise in career and self-development, as the flowers bloom steadily from the base to the tip. The red varieties are the most auspicious colour of them all.
Azaleas
These vibrant flowers often bloom simultaneously and this is commonly taken to be a symbol of harmony. They are available in various bright colours, such as striking shades of pink.
Peach Blossoms
And finally, a very special selection that we've added here, even though it may be tricky to get hold of for New Year. Blossom is customarily placed in an expensive vase to reflect their lofty status, these flowers represent romance, prosperity and growth.
This is just a snapshot of the flowers that can be ordered with local florists through Direct2florist, so why not give someone the perfect start to the New Year with a stunning delivery of fresh flowers from their local florist.